Maybe you are finding that your stairs are becoming more of a challenge than they used to be in your Lake Geneva, Galena, Chicago, Schaumburg, Glenview, Dekalb, or surrounding area home, or you see your family members with injuries sustained from tripping on the stairs. There are many reasons why a stairlift is a great solution, and you should talk with the experts in stairlifts from Access Elevator. With more than 30 years of providing mobility solutions for homes and businesses, we have the knowledge and experience to help answer all of your questions. Whether you are looking for a permanent installation or just want to rent a stairlift for a short period, contact our team today to get started on enhancing the safety of your stairs.
Who is a Stairlift Meant For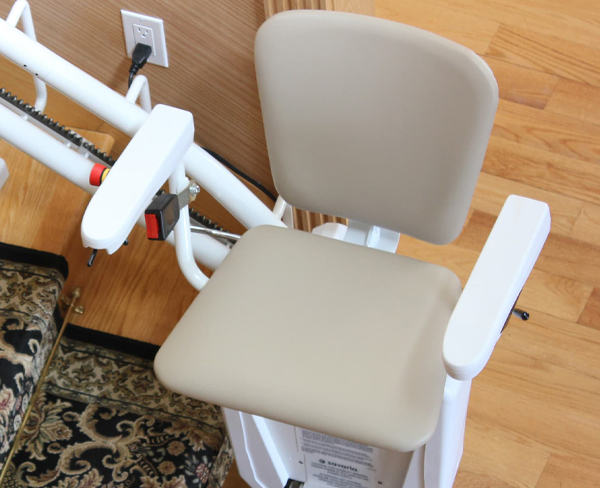 While at one time a stairlift might have been aimed at only the elderly, these days there are many who can benefit from having a stairlift in the home. If you have ever had your leg in a cast from an accident or surgery, you can understand how challenging stairs can be. Anyone who is experiencing mobility issues for any reason is a candidate to have a stairlift added to their home. Stairlifts are meant for everyone, not just a few.
Stairlifts are meant to help increase the safety of using stairs, regardless of who uses the stairlift. Because so many homes have stairs, whether that is to get upstairs or downstairs to a basement, or both, there is always a risk of tripping, losing one's balance, and injuring oneself. It also brings back a sense of independence for those who would otherwise choose not to access parts of their home due to the stairs presenting such a problem.
Consider a Temporary Stairlift Installation
While permanent stairlift installations are much of what we do, we can also do a temporary stairlift installation in homes. These temporary installations are done for a variety of reasons, including to have the main users of them see how they will affect their lives with not having to navigate stairs any longer in their homes. In some cases, it is temporary because the person that will be using it for is only temporarily needing the assistance in the home, such as while recovering from a surgery on a foot or leg.
Stairlifts can be installed on both straight staircases as well as curved stairs. We even have stairlifts that can be installed outdoors such as on the steps that lead from a deck or platform down to the sidewalk in Lake Geneva, Galena, Chicago, Schaumburg, Glenview, Dekalb, or surrounding areas. Contact us today to learn about all of the different options with stairlifts and schedule a time for our technicians to come and measure your stairs to get started.