Need a stairlift removed from one of your real estate properties?
Stairlift Removal for Realtors in Chicago, IL, and Surrounding Areas
A stairlift is a valuable investment for people with mobility issues but can be problematic when selling a home. Access Elevator offers full-service stairlift removal for realtors in Chicago, Naperville, Schaumburg, IL, Milwaukee, Appleton, Green Bay, WI, and the surrounding areas.
Why Remove the Stairlift?
Stairlifts are useful mobility tools, but they do take up quite a bit of space in the house plan. This can become a headache for a real estate agent who needs to sell a home to a younger family. Potential buyers might feel that the lift is in the way. 
Therefore, removing the unit is one of the house staging choices that can make a real difference.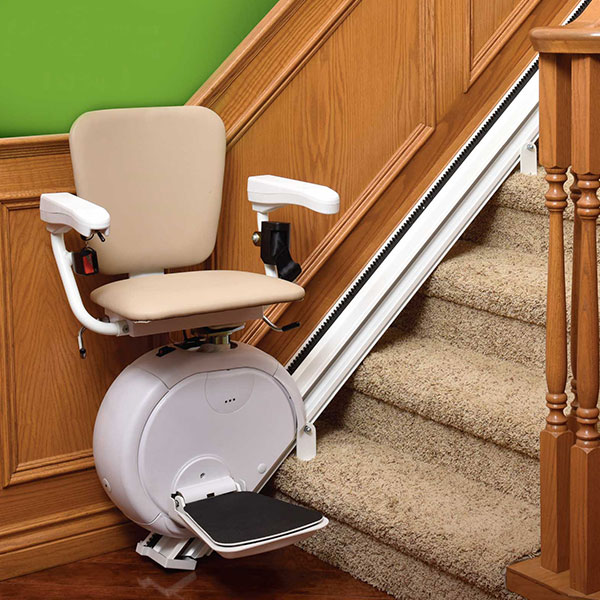 How Much Will it Cost Me?
Removal is low- or no-cost, depending on the make, model, and condition of the unit. Some companies offer buyback programs for their models so the seller may be able to get money back. In such cases, the provider will remove the unit and possibly sell it or rent it out. 
If this is not the case, and the unit is in reasonable working order, we may be able to rehome it. In such cases, we will remove the lift for free and donate it to someone who cannot afford it. We look for veterans or people with a low household income who need mobility aids. When we donate the device, we do so in the homeowner's name. 
If there is no way to save the unit or it is too old to be of use, we can remove the lift for a nominal fee. 
Stairlift removal for realtors is slightly different when it comes to a rental unit. In such cases, you should contact the company leasing the device. They will then come and retrieve it. Most of the time, there will be no fee as they work that into the rental agreement. 
How Does Stairlift Removal for Realtors Work?
It could not be simpler. Contact our team and then schedule a convenient time for removal. On the day of service, we come out and efficiently remove the unit. 
Contact us today to schedule professional stairlift removal for realtors and let potential buyers see the full potential of the property. With our extensive network, we can find a good home with someone who could otherwise not afford a stairlift.