Commercial Wheelchair Ramps for Milwaukee, Cudahy, Madison, Roselle, Chicago, Waukesha, Wausau, Appleton, and Surrounding Wisconsin, Illinois, and Indiana Areas
Looking for a convenient way to install a sturdy ramp for public access? The TITAN™ Code Compliant Modular Access System might be the solution for your business or public location. Offering the best features for many situations, the TITAN Modular Access System can meet the needs of many places. The adjustable legs are the right solutions for many areas that need adaptable commercial ramps. Also, many historic buildings or special events may not fit traditional commercial ramps but must meet ADA requirements.
Temporary structures
Special events & exhibits
Permanent buildings
Machinery
Uneven terrain
Historic buildings
All weather applications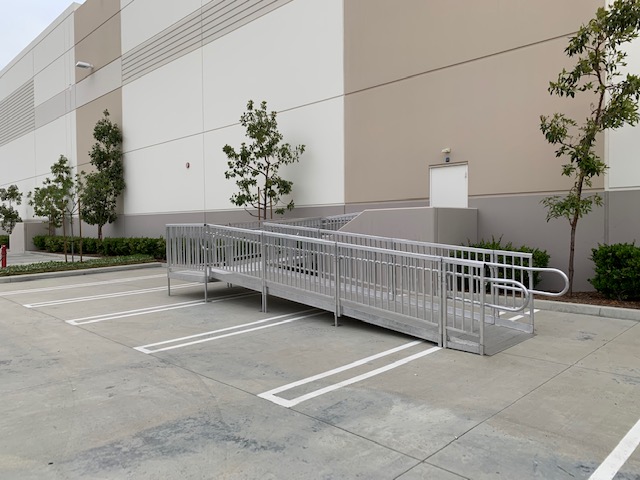 TITAN™ Code Compliant Modular Access System
Provide public access to businesses, stadiums, and public buildings such as libraries and museums with the TITAN™ Code Compliant Modular Access System. This all-aluminum ramp system is durably designed for high-traffic use and meets guidelines for ADA, IBC, OSHA, and local codes. Eliminate hazardous stairs, inclines, curbs, and elevated landings by combining ramps, platforms, and steps to create the ideal system for your needs. Its field-proven modular design can be configured to fit most applications. Powder coating is also available.
Code Compliant Commercial Ramps
Most codes will state the maximum rise, width and safety features a ramp must have. In order to meet the strictest codes, the TITAN has widths available in 48" and 54". Also, handrails are standard on all models as many codes require ramps to be secure on both sides. Adjustable legs allow variable installation for rise requirements.This product meets the following codes:
ADA – American Disability Act
IBC – International Building Code
OSHA – Occupational Safety and Health Administration
Numerous local and municipality codes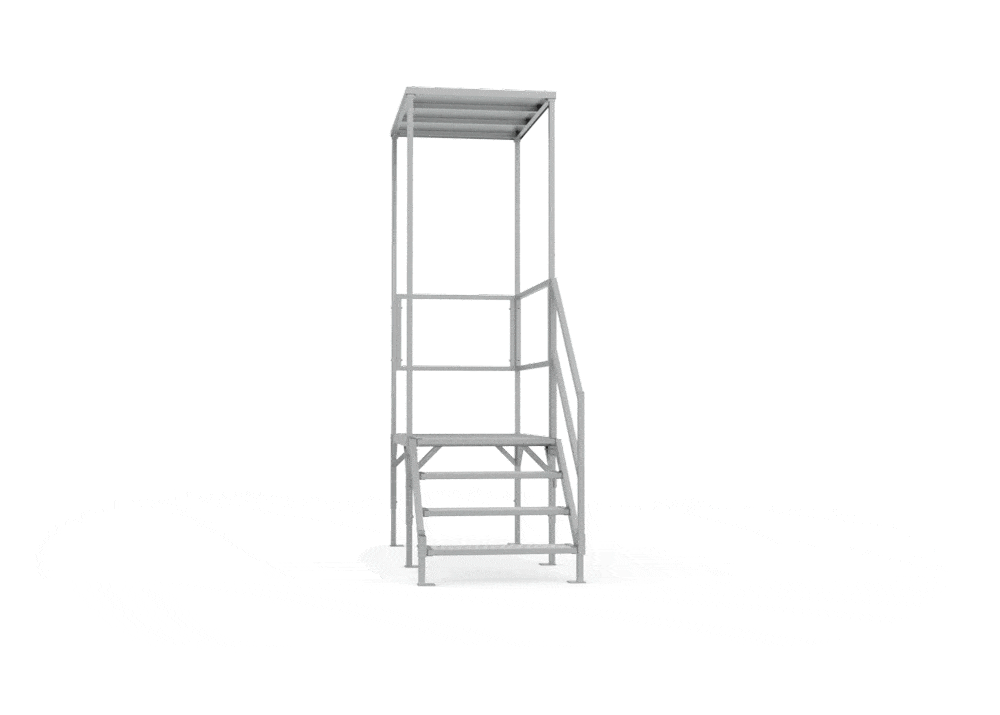 TITAN™ Code Compliant Modular Access System Product Features
Slip-resistant Tread – All walking surfaces on the TITAN feature Gecko Grip™, our patent pending, raised-rib tread featuring a 2-tier, 3-point gripping surface. The innovative design utilizes deep knurling, which provides enhanced cross-directional traction when entering and exiting the system.  Our welded, extruded tread provides reinforced strength and a permanent slip-resistant surface.
High-quality Aluminum – Aluminum is naturally corrosion-resistant and non-combustible, allowing years of maintenance-free use.
Easy to Install – The TITAN's pre-fabricated design allows quick installation and can easily be reconfigured or relocated as needed.
Quick Ship – Standard configurations ship within 24-hours to help eliminate costly delays.
Custom Configurations – Site-specific stamped drawings available.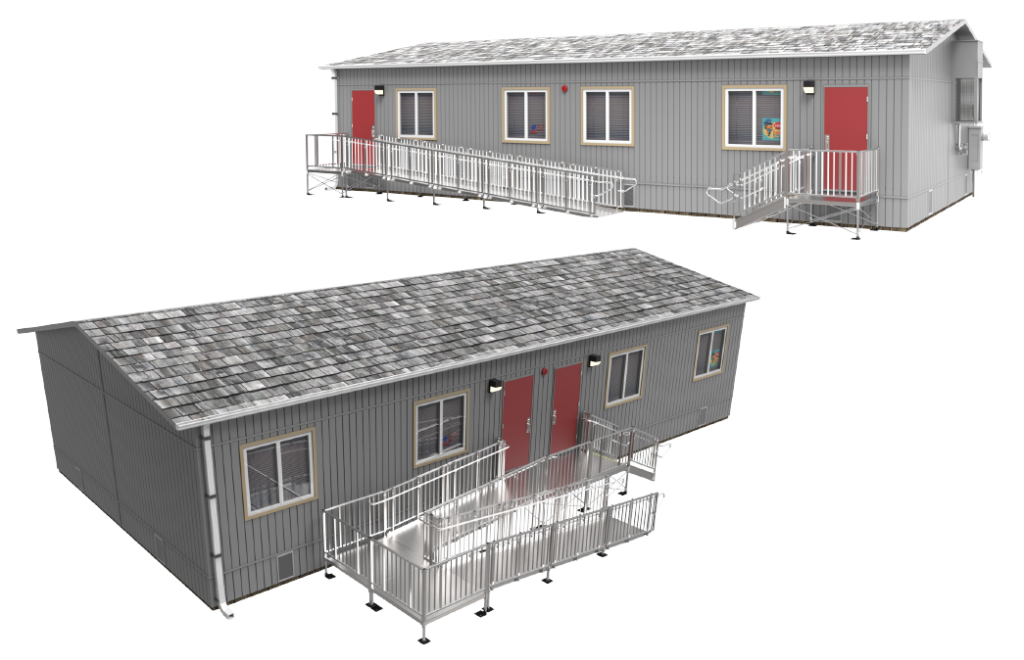 Made in the USA and is warranted for 3-years.
Call ACCESS Elevator to learn more about commercial ramps including the TITAN™ Code Compliant Modular Access System.  ACCESS Elevator works with all different commercial locations to provide the commercial ramp they need for their unique application. Give us a call and we will be happy to provide a free, no-obligation estimate and a range of commercial solutions for you to choose from.