SOLUTIONS FOR YOUR BUSINESS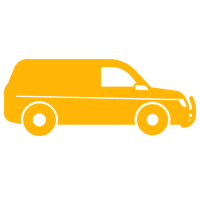 SOLUTIONS FOR YOUR VEHICLE
We're
Award-Winning


Mobility Experts, Problem Solvers, and ADA Allies
ACCESS Elevator is your accessibility expert in the Tri-State Area providing expert sales, service and installation of all types and styles of mobility and accessibility aides.
We proudly offer a quality selection of only the finest:
and other accessibility products.


We have the right solutions for both caregivers and the physically disabled to enjoy greater independence in daily living at the highest level of safety.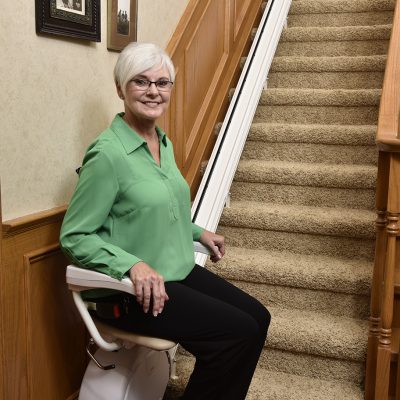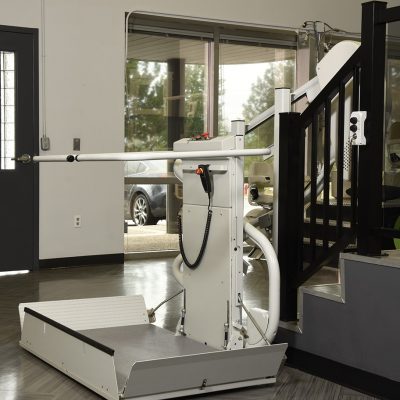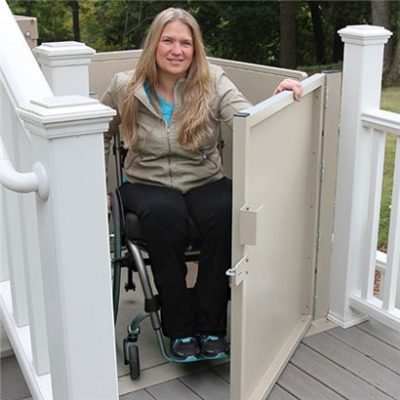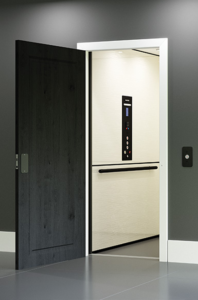 Our Home Elevators can help provide full access to your building for wheelchair and power chair users. Whether you're looking for a platform lift or a LU/LA elevator, we have your solution to empower safe floor-to-floor travel.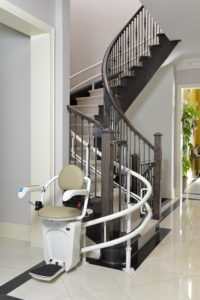 Make your multilevel home or business fully accessible with one of our stair lifts. We offer only the top brands in the industry to ensure smooth and easy navigation up and down your stairs.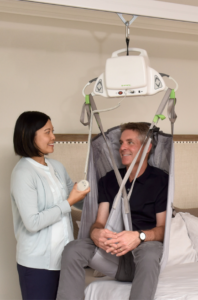 Transfers are an essential part of caregiving. That's why we offer an array of medical lifts for home use including ceiling / installed lifts and portable / Hoyer lifts to keep transfers safe and comfortable for patients and caregivers.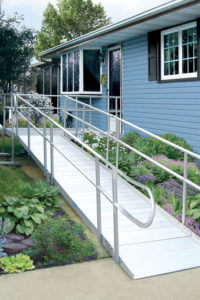 With ADA-Compliant designs and superior durability, our low-maintenance aluminum wheelchair ramps and stairs provide temporary or permanent access for all of your guests and patrons.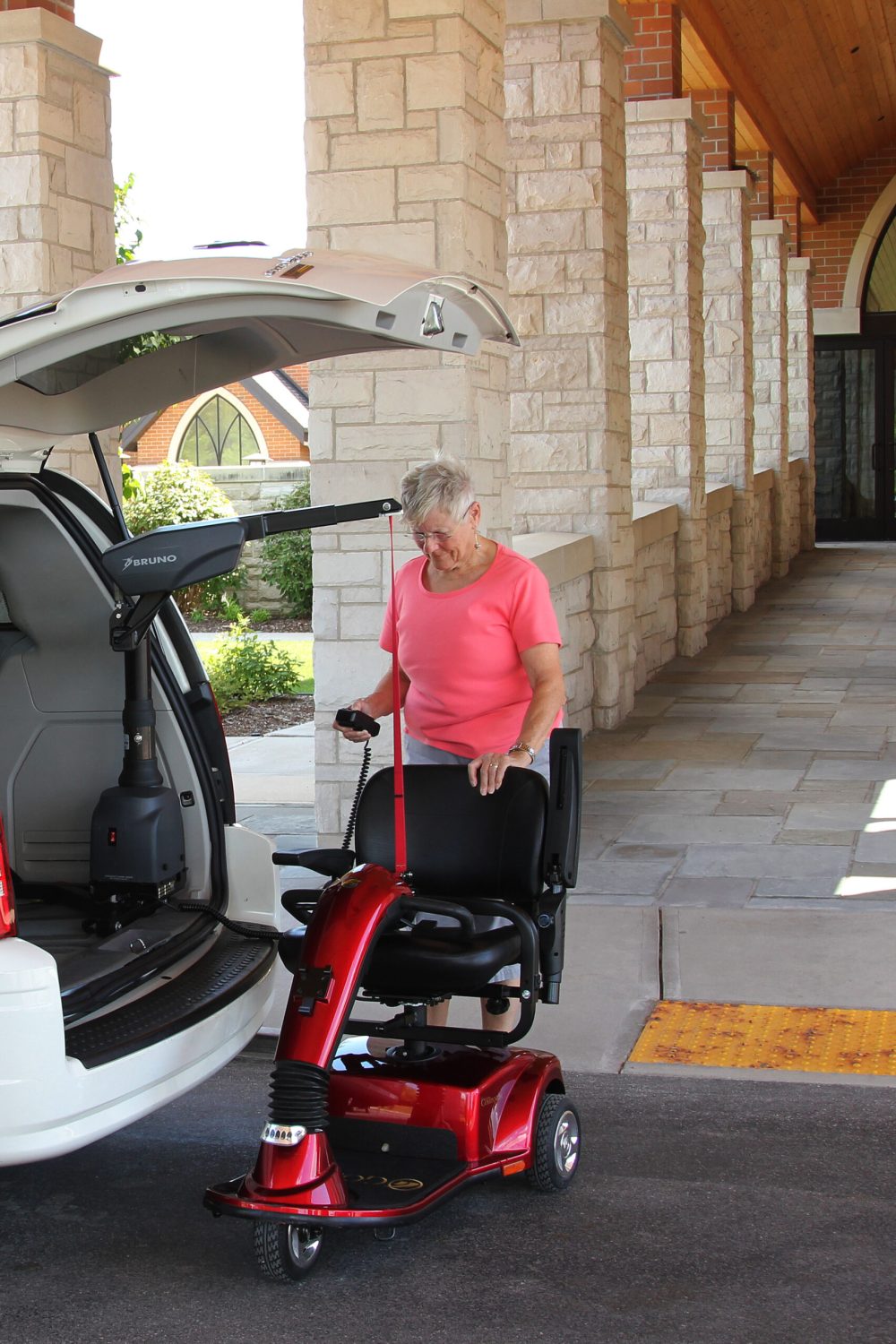 Access offers a variety of interior auto lifts for wheelchairs, power chairs, and mobility scooters from the industry's leading manufacturers, including Bruno and Harmar. We can find the mobility solution that works for your needs.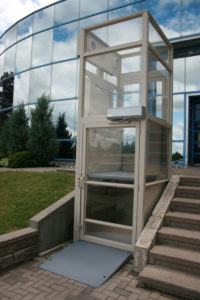 Whether you're looking for a vertical platform lift to conquer steep slopes or a vertical platform lift for outdoor applications, we will find you the best solution for safe and reliable floor-to-floor transportation.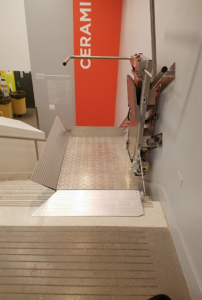 Our Inclined Platform Lifts can help provide full access to your building for wheelchair and power chair users. Regardless of situation, we have your solution to empower safe floor-to-floor travel.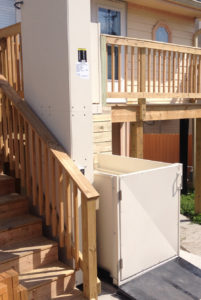 Porch Lifts for wheelchairs and power chairs provide access to raised porches, decks, and other elevated areas for both residential and commercial applications.
Please accept this letter of sincere gratitude and acknowledgement for the fantastic staff and service I received from All About Access! Because of my disability, I was seeking an honest and sincere company to help me find a safe way to exit my non-ADA house. After a glowing recommendation from Mr. Lou Manfredini of WGN radio program 'Heartsmarts' I contacted Access. Having worked 30 years at Hines VA Spinal Cord Injury / Disease Center, I was aware of dealing with various companies before retiring in 1998. I can honestly say, without reservation, that All About Access went far beyond my expectations! Sales Rep Aimee was tireless in evaluating my needs and then discussing them with the Head of the company! Who does that anymore these days? I was totally blown away. Unbelievable Customer CARING Service to this 81 y/o client! I can recommend All About Access without reservations for the right product for any disability one might have! Kudos to Mr. Frank, Aimee and of course Mr. Lou Manfredini for giving me the freedom to once again safely leaving my house. Gratefully,
I'm writing to thank you for sending Ronnie Elmore to install our chair lift. We have never dealt with a more caring individual. All questions were answered to our satisfaction. We found him polite, helpful and a joy to work with. He made us feel safe + secure riding our chair. Very important to us. Thank you Frank, we really appreciate the compliment!
The sales rep was wonderful to us. The order was placed and filled in record time which we truly appreciated as my husbands health was rapidly deteriorating.
My neighbor has a chairlift also, and referred me to you. I cannot imagine not having this lift for daily use. I am very satisfied with it. Thank you.​
Thank you so much for all of your assistance with my grant writing process! It is so great to know that there are people in this world who are so willing to help people in need.​
I am so happy with my NEW & much SAFER shower. It looks great, the workers were professional, tidy, & very polite. It would be impossible for me to be more satisfied with the outcome. Thank you very much indeed for improving my quality of life & for being so thoughtful throughout the process.
Very respectfully,
Access Elevator's Frank Wasilewski on WGN Radio with David Hochberg discusses financing options.
Read More »
Home elevators, especially Savaria home elevators, are continuing to gain in popularity with homeowners all over DeKalb, Madison, Glenview, McHenry, Downers Grove, Chicago, and the surrounding areas. Today's Savaria home
Read More »
It could be due to aging or an injury that you are recovering from, but regardless of the cause, your stairs are a daunting task that you must face, often
Read More »
Contact Us Today To Discuss Your Free Mobility Assessment
We understand that not all situations are permanent. That's why we offer flexible pre-owned and rental solutions to fit your short term mobility needs.
Free on-site Consultations
Where our experts come to you. We value your time, so we offer convenient free consultations to fit your busy schedule. After hours and weekend appointments are available upon request.
Financing & Funding Options Available
No two situations are alike, so we offer financing to fit your unique mobility needs. We boast a wide variety of funding sources as well. Contact us today for a funding brochure.