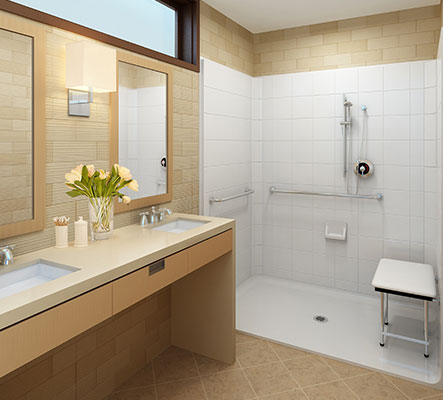 Shower Conversions and Wheelchair Accessible Showers from ACCESS Elevator!
Safe bathing is often overlooked until you need it. We specialize in bathroom modifications to suit your changing bathing requirements. Best Bath systems save you significant installation time and enable you to renovate a bathroom quickly with professional results. Our products are backed by the best warranty in the industry. Access Elevator offers a wide variety of accessible bathing options whether you are handicapped, disabled or physically challenged that are adaptable to your needs. Whether you are looking for low threshold showers, walk in tub, or safety accessories, we provide quality carefree solutions that are both safe and beautiful, adding years of comfort and durability to your bathing experience.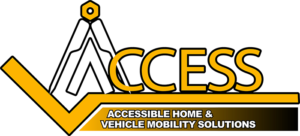 Accessible Home and Vehicle Mobility Specialists
"I really do not have any words to express the GRATITUDE and thanks to everyone that helped with this project. It Just brings tears of joy, the happiness as life is so much easier. Jesenia is trying to adjust, she no longer has to sit on the floor and use a walker. Thanks to all, and God bless you for the hard work."
Accessible Home and Vehicle Mobility Specialists
Shower Conversions & Bathroom Accessibility for Commercial and Residential Use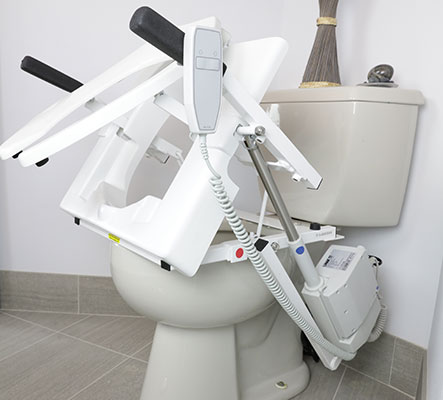 Bathroom Modifications Provide Greater Mobility for Disabled or Aging Individuals
TiLT® Toilet Incline Lift
Making a few basic changes in the bathroom area can provide added ease of use for older individuals and disabled persons living alone or with family members or caregivers. Along with elevator lifts and other accessibility solutions, these adjustments can have a significant positive effect on the safety of disabled or elderly individuals and can allow greater autonomy in the residential setting. Here are some of the most popular bathroom modifications to ensure full access in this essential room.
Grab Bars for People with Disabilities
The most basic addition for most homes is also one of the most practical solutions for allowing older adults greater independence. Grab bars can be installed alongside toilets or in showers to provide steady support where it is needed most. Working with a professional mobility solutions provider can ensure that these additions are properly installed to stand up to repeated use and to provide adequate safety for residents of your home.
Temporary Bath Access Installations
Depending on the configuration of the bathroom and your tolerance for construction noise and clutter, a temporary bath access solution may be a less intrusive way to allow mobility-challenged or wheelchair-bound individuals to shower or bathe without assistance. These systems typically require only minimal construction work to offer stable and secure accessibility for most tubs and shower areas.
Wheelchair Shower and Handicap Showers
Replacing tub-shower combinations or outdated showers with new, low-threshold shower enclosures can provide a safer and more comfortable environment for older or disabled adults while providing a sleek and streamlined look for your entire bath area. These advanced systems are designed to make it easy to enter by wheelchair and can even be used to make showering safer for those with only mild to moderate mobility issues.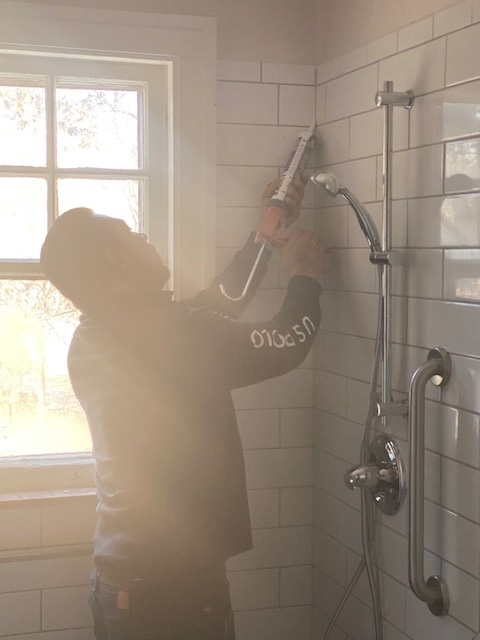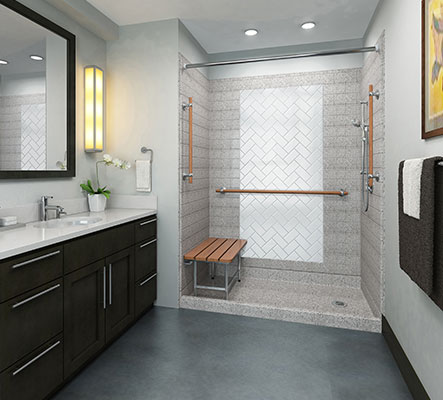 Walk in Shower with Seat
Aging joints may protest at the high step required to enter the tub area. Bath steps are a convenient and easy-to-use solution for this problem and can provide a greater sense of security for elderly family members or disabled individuals. Be sure to select sturdy and reliable steps to reduce the risk of injury when entering or exiting the bath area.
Bath Lifts
Designed on the same principle as standard elevator lifts, these systems provide added assistance in helping disabled people enter and exit the bathtub. Bath lifts should always be installed by a professional company to ensure that they can safely carry the weight necessary to manage these tasks in the residential setting.
Elevated Toilet Seats
In some cases, it may be easier for older adults to use a raised toilet seat to manage their bodily functions. These systems usually fit onto the existing toilet and are a low-cost way to reduce stress on fragile hips or to provide disabled individuals with a little extra help in navigating the toileting procedure.
A professional mobility contractor like Access Elevator can provide Wisconsin residents with the bathroom modifications, elevator lifts and other accessibility solutions designed specifically to suit their specific set of needs. By working with an experienced firm, you can ensure safe and reliable access to all levels and areas of your home for the ones you love.