Schools and day treatment programs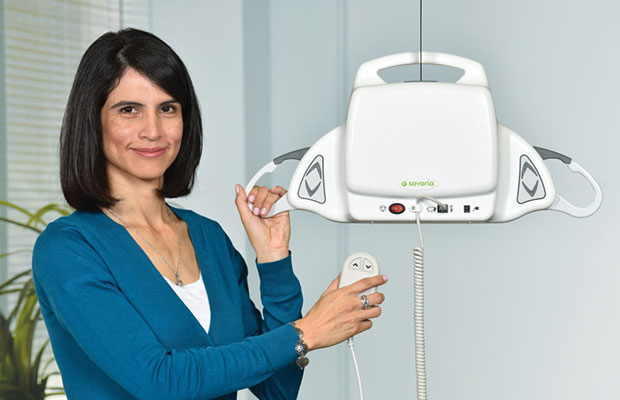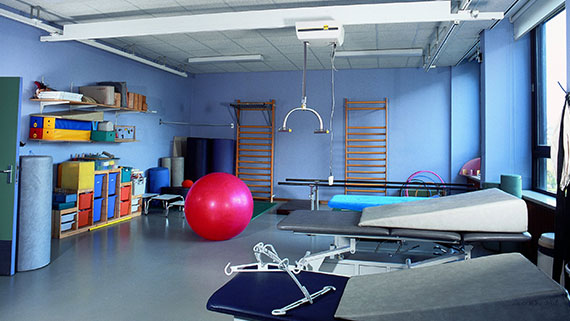 Perfect for the Gymnasium
AllSureHands® systems will lower the user to the floor mats in the gymnasium.
Toileting and hygiene are the most common reasons for transferring students with disabilities in public and private school settings.
SureHands has great experience providing solutions for the tight bathroom spaces often found in schools.

There are a multitude of safety and helpful features. The ceiling lift has an adjustable speed, can go sideways and back up, and will automatically stop at any desired spot. It can dispense with physical burdens that would be demanded of nurses, family members, and other caregivers. The user can enable a mechanical emergency down feature. Patient lifts are overhead, so they do not take up valuable floor space. They also don't present a risk of tripping and falling that exists with a floor-based patient lift.
Made from stainless steel, it is rust resistant, has no components that absorb moisture, is easy to clean and disinfect, and can be wiped dry. If you want even more details about a patient lifts or ceiling lift device, please visit us, Access Elevator. Our specialty is products for homes, businesses and automobiles that make accessibility much easier for the elderly and for the physically challenged.