Commercial ADA Lifts for Schools, Universities, Churches, Hotels, and More in Milwaukee, WI, Chicago, IL, Chicagoland and the Surrounding Areas

Some mobility issues and disabilities make it challenging for people to access public buildings. The Americans with Disabilities Act (ADA) provides specific requirements and building codes for safe accessibility solutions that allow everyone to enter and exit a commercial building with relative ease.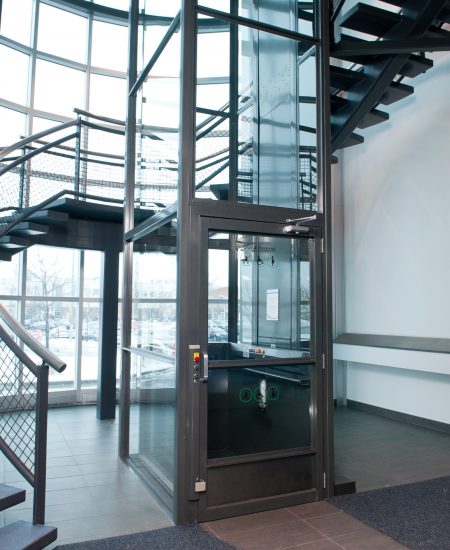 Commercial ADA Lifts
Access Elevators and our vendors adhere to ADA requirements to ensure people with disabilities and limited mobility can safely enter public spaces with ease. Our commercial platform lifts provide users with a sense of independence and freedom because they don't require assisted entries or exits, as per ADA requirements under rule 410.
We offer a wide range of accessibility options that help people in schools, churches, hotels, and other commercial properties come and go as they please.
Access Elevator Inc. serves Milwaukee, Chicago, Chicagoland, and the surrounding areas, providing exceptional accessibility features like ADA platform lifts, commercial elevators, and stairlifts. With an accessible solution from our professional team, you can be confident your commercial building will be ADA-compliant.
Platform and ceiling lifts for schools are highly beneficial to students. Wheelchair platform lifts are perfect for moving students vertically short distances to reach a platform or stage. Some disabled students may use a patient ceiling lift to gently lower themselves to the ground for exercise or help them move around the bathroom for hygiene purposes.
Access Elevator has solutions to any low-rise application. Whether your school needs new ADA-compliant inclined platform lifts on stairs or a vertical platform lift to help students in power chairs get to seats on stadium bleachers, we can help.
Many hotels have spas or swimming pools, which can be problematic to an aging adult or disabled person with mobility issues. ADA requirements include several safe means of entry into pools to ensure that all guests feel welcomed and can participate in all available amenities. Pool lifts or sloped ramps are a must for every hotel swimming pool.
While ramps can help people with mobility issues enter and exit the pool, pool lifts gently move people in wheelchairs in and out of the water. We install several options for pool lifts, including a portable system that an attendant can move around the pool and a fixed rail system with a ceiling motor.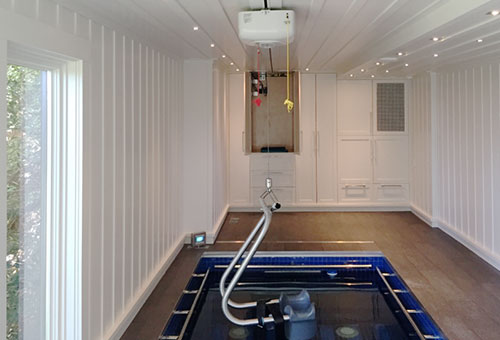 Places of worship like churches, synagogues, and mosques allow people to practice their religion and commune with others. For churches with stages, pulpits, exterior stairs, or multiple floors, installing vertical platform lifts, like an incline wheelchair lift, will allow those who can't move about freely on their own to feel welcomed in the establishment.
Everything from wheelchair ramps to chair lifts for elderly patrons can help people feel closer to their community.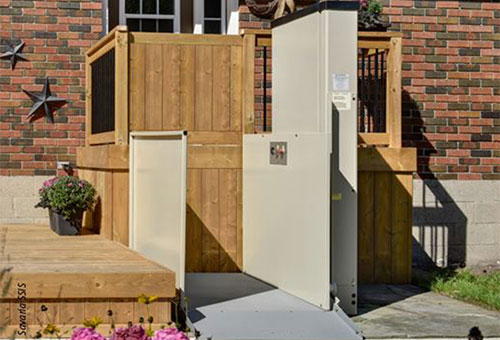 Call today to schedule your FREE, no obligation estimate
1-844-
WI-LIFTS

(945-4387) Wisconsin
1-844-
IL-LIFTS

(455-4387) Illinois