Equine Lift Systems in Appleton, Milwaukee, Cudahy, Madison, Waukesha, Wausau, WI, Chicago, Roselle, IL, Chicagoland, and Surrounding Areas in Wisconsin, Illinois and Indiana
Access Elevator, Inc. provides numerous products and services that allow you to care for yourself or someone else with mobility issues  One of the products we are most proud to carry is the SureHands® lift system. The SureHands® lift system is a type of equine life that smoothly lifts riders for safe mounting and dismounting for Equine Therapy, also known as Hippotherapy.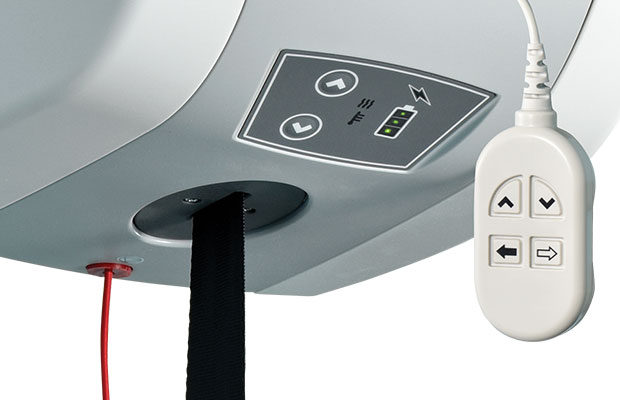 Lift Systems for Hippotherapy/Equine Therapy
Horse back riding has been proven to offer significant benefits for those with disabilities, both cognitive and physical. The acts of staying upright and needing trunk and core strength can be physical functions some patients with mobility issue don't normally use. Additionally, the act of stabilizing the body creates neuron stimulation, again not normally experienced. Horses will typically take 100 steps per minute.  Ten minutes of riding will equal 10,000 core stabilizations and 10,000 neuro motor inputs. This is in addition to any other benefits such as calming sensations, visual activities, sensory input and more. You can imagine the workout the riders go through experiencing all the new neuron and physical stimulation.
The horses themselves are specially trained in preparation for a wide range of rider ability, emotions and potential outbursts. Rather than being afraid or having some other undesirable reaction, Hippotherapy trained horses will keep on walking allowing the rider to be themselves and take part in experiences that would normally be closed to them.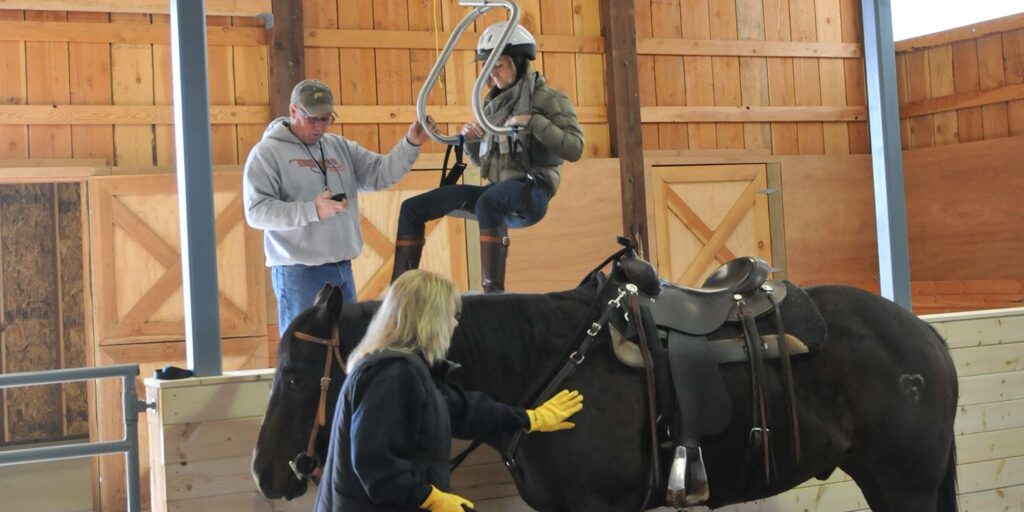 SureHands® Equine Lift Systems
The SureHands® lift system is a safe and trusted way to lift riders on and off their horses before and after hippotherapy. SureHands® lift systems is body support and a ceiling track system that once installed becomes a very useful tool in facilitating the mounting and dismounting process. With the capability of lifting a person of 440 pounds and a lateral motor drive with rechargeable batteries, the SureHands® lift system can be relied on to provide a smooth and dependable transfer method.
The ceiling track system can be installed directly over any existing wheelchair ramp. From there the rider can safety and easily transfer to the horse to start their therapy session. The whole process includes full structural integrity and comfortability so that no rider or horse feels distressed during the process.
SureHands was first started over 35 years ago by René  Van  Raemdonck who was helping a wheelchair-bound friend. From there the system had been redesigned and re-engineered to work in both self-lifting and attendant care transfer situations.