Vertical Platform Lifts for Bungalows in Chicago and throughout Chicagoland, IL
As we age, our bodies perform day-to-day tasks with less skill. As a result, getting around Chicago and Chicagoland can be difficult without the proper devices.
Vertical platform lifts for bungalows are the optimal choice when considering the adequate accessibility solution. 
What is a vertical platform lift? Vertical platform lifts are large units of machinery that move a person up from one level to the next.
Platform lifts offer dependable weight-bearing lift capacity. Furthermore, they are weather-resistant for indoor or outdoor use.
Vertical platform lifts for bungalows in Chicago greatly assist those with a physical ailment.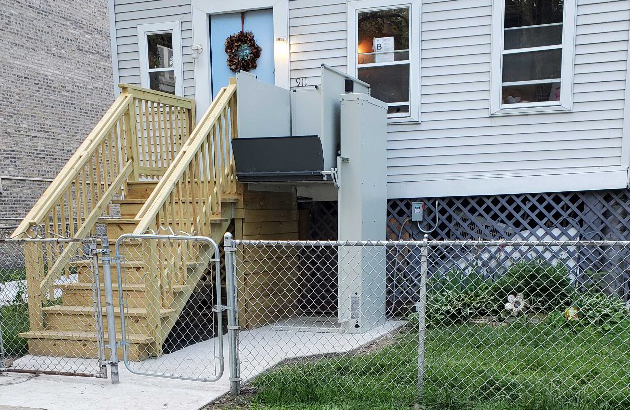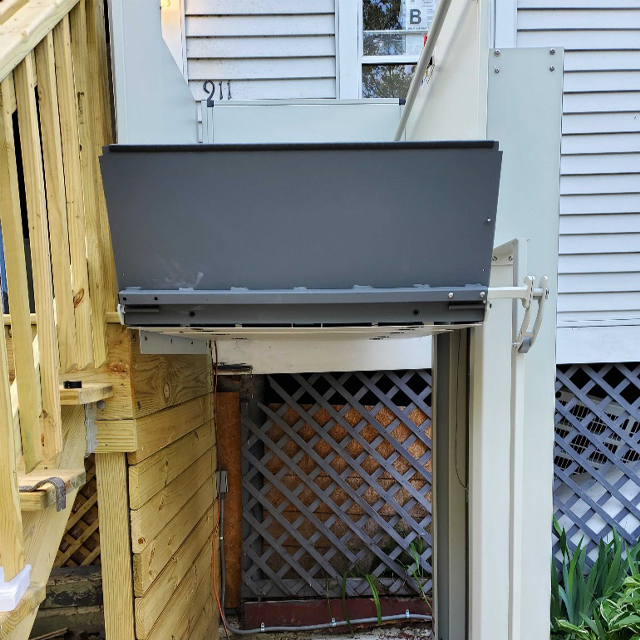 Vertical Platform Lifts for Homes with Raised Porches and Decks
Wheelchair lifts and platform lifts from Access Elevator hold up to 750 pounds for maximum mobility in-between levels. These units have a small ramp built in the entrance to ensure a smooth transition from the ground to the lift.
Whether you're considering a match for your wheelchair, walker, cane, or want to ease your passage, our wheelchair and platform lifts can get you where you need to go.
Wheelchair Lifts, Porch Platform Lifts, and Platform Lifts
Porch platform lifts are popular in Chicagoland for their adaptability to the outdoors. Reasons to consider integrating a porch platform lift into your home include:
Customizable to compliment your home's exterior color
Convenient access to and from your front door for you and your guests
Lessen the seasonal discomfort that snow and summer heat brings to entering your house
Utilize unused stair space to make your home more accessible
Our vertical platform lifts for bungalows in Chicago will enhance your exterior travel
If your current entryway causes strain, a porch platform lift may be a good investment.
Access Elevator is the leading provider of ADA contractor equipment in the Midwest and strives to simplify domestic obstacles. With over 30 years in business and over a century of personnel expertise, Access Elevator prioritizes the elderly and disabled communities. We continually develop our innovative products to fit the needs of our clientele.
Access Elevator takes pride in assisting the many neighborhoods of Chi-Town. From Hyde Park in Southside to The Loop downtown, our units encourage smooth traveling within the Windy City community. So whether you're meeting a friend at Lake Michigan or viewing Navy Pier on a night out, consider vertical platform lifts for bungalows in Chicagoland.
Visit our website or contact us today for more information about how Access Elevators can aid your independence.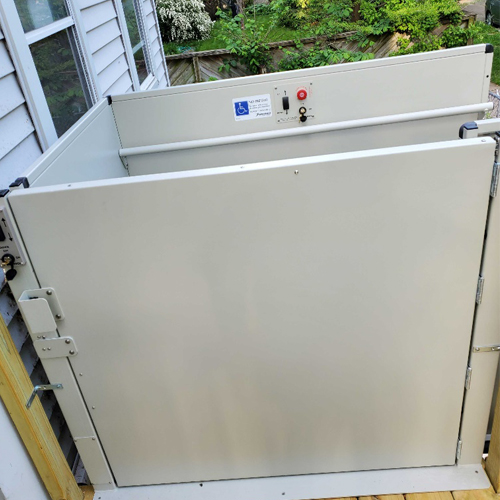 Call today to schedule your FREE in home, no obligation estimate
1-844-
WI-LIFTS

(945-4387) Wisconsin
1-844-
IL-LIFTS

(455-4387) Illinois