Residential Elevators and Home Elevators in Wisconsin, Indiana and Illinois and Surrounding Areas of Madison, Milwaukee, Appleton, WI, Chicago, and Throughout Chicagoland, IL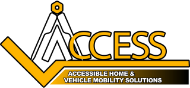 Savaria and REI Home Elevators from ACCESS Elevator
ACCESS Elevator offers four different types of home elevators from Savaria, three of these require a traditional hoistway for the elevator to travel up and down. Our Telecab model does not require a hoistway but travels through a cut-out in the floor. The commercial product, Orion can also be installed in a private residence.
Gearless Home Elevator: With a gearless traction system that operates with extremely low noise levels.
Access Elevator offers two types of home elevators from Residential Elevators Inc. 
Traction Elevators offer a quiet, smooth ride and eliminate the need for a machine room, saving you money without sacrificing quality. 
Hydraulic Elevators also provide that smooth, lifting sensation. The system does not penetrate the ground which helps eliminate environmental concerns.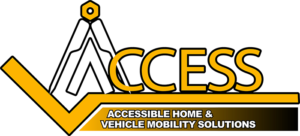 Accessible Home and Vehicle Mobility Specialists
Make life easier with an in Home Elevator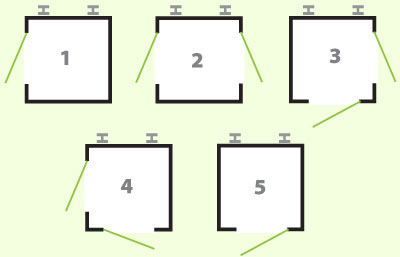 If you need an elevator that travels between only 2 floors and you have construction or budget limitations, consider the Telecab.
If you want a more traditional style elevator in your home that travels through an enclosed hoistway, choose the Infinity or Eclipse.
If you want the ultimate smooth ride, choose the Infinity for a hydraulic system
If you need extra weight capacity, the Infinity can be ordered to handle up to 1400 lb (635 kg).
If you have space concerns to house the drive mechanism, the Eclipse is machine roomless.
The Eclipse, Gearless and Infinity offer the same extensive range of options for finishing the interior.

Who Can Install and Service An Elevator?
Installation: A home elevator is a complex device to install and must be installed by a certified elevator installer. Savaria has carefully selected its dealers and provides training and technical support for them to ensure a high standard of expertise. Therefore, only an authorized Savaria dealer like ACCESS Elevator can install a Savaria elevator.
Service: Your Savaria home elevator comes with a 3-year warranty for parts. An elevator is similar to a car or a furnace and should be serviced regularly to ensure it remains in good working order. Most dealers offer service contracts to make it easier to maintain your maintenance schedule. When you purchase your elevator, the warranty is provided through the dealer. Should anything go wrong with your elevator, you will need to contact your original dealer who is familiar with the exact specifications of your installation.
Why install an ACCESS Elevator into your new home?
You can enjoy the freedom to access every part of your house without worry of having to move. Choose the home design of your dreams without any limitations or stay in the house you've made a home forever.
Blend the styling with your home's decor
Our lift elevator systems allow you to enjoy your home, your neighborhood and your way of life long into retirement. Whether you've decided to build your dream home or enjoy the freedom to access all levels of your present home, we have a broad selection of styles and models to suit your needs. Completely adaptable to any style of home, we can design your new lift system to blend into your home's decor with extensive design capabilities.
Here are some things to think about to help choose the right solution:
Travel distance: How far will your home elevator travel (in inches or centimeters)?
Stops: How many stops do you need? An elevator starts with 2 stops, but you can add up to 6 depending on the model and travel distance required.
Construction Requirements: The Eclipse and Infinity elevators require hoistway construction, a pit below the elevator and overhead space above the top landing. Pit depths vary from 6" to 14", while overhead space – which is measured from the floor of the top landing to the ceiling – varies from 92" to 112". The Infinity elevator requires space for machine room (usually in the basement or attic) to house the drive system. The Eclipse elevator is machine roomless, so there is no requirement for a special room to house the mechanical components. The Telecab requires no pit or hoistway for two stops.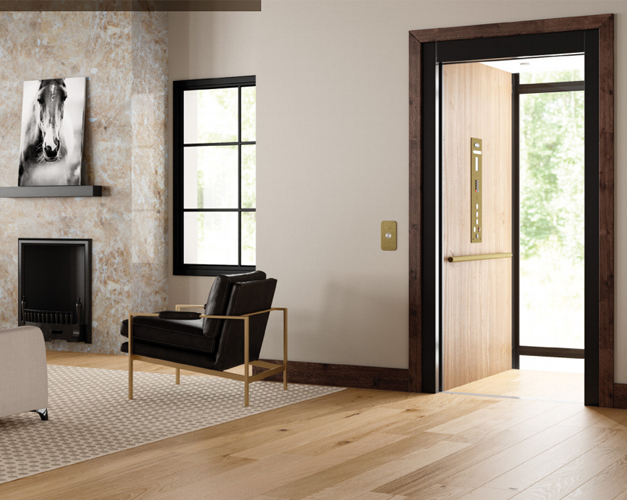 Type: You will see the term Type listed with our home elevators. Type refers to the configuration for the entry and exit doors. This will be an important decision to construct your elevator in our factory.
Type 1: There is 1 door for entry/exit in the traditional front position (90° from the wall along which the elevator travels).
Type 2: There are 2 doors located opposite each other (straight through access)
Type 3: There are 2 doors located 90° from each other.
Type 4: Similar to Type 3, but doors are located in a different position in the car.
Type 5: Similar to Type 1, but the door is located opposite to the wall along which the elevator travels.
Options: Savaria home elevators from ACCESS Elevators offer many different options to fit your needs. You will want to determine the interior size of your elevator cab from our list of options, choose the type of doors you want (manual gate, automatic door or even 2-speed metal doors). You can also choose the interior finishes including hardwood, veneer or melamine. Savaria can also provide further customization and working with your local dealer, we can find the right solution for you. We will even build an elevator so that the interior can be finished onsite if you prefer. Our product pages explain the options available for each model.
Home Elevator Tax Savings
There may be some tax benefits associated with the purchase of a home elevator that should be considered by all who are considering the installation of a home elevator due to medical necessity.
If you, the purchaser, can obtain a doctor's letter stating that the elevator is a medical necessity or required for other medical reasons the owner may have the ability to write off a portion of the investment in the year purchased from their federal income tax, subject to the follow restrictions.
Here's How it Works
As the law currently reads medical expenses are deductible to the extent for those expenses only above 7.5% of income, with certain other restrictions. Therefore, medical "expenses" above 7.5% would be eligible for deduction.
Example: 
Assumptions = Medical expense of $5,000
Elevator Cost $20,000
The homeowner has a yearly income of $150,000 and normal "other" medical expenses for the year of $5,000.
Cost of elevator = $20,000 that qualifies with a doctor's note the owner could write off for tax purposes enough dollars to have a heavily discounted net purchase price as follows:
Income $150,000 x Medical expense factor 7.5% = $11,250
Medical Expense ($20,000+$5,000)- Factor $11,250 = $13,750
Net cost of the elevator of approximately $6,250 ($20,000-$13,750)
As with all tax considerations, we advise that you consult your tax accountant / attorney to determine individual qualification for deduction.
* Note: Handrail shown on rear wall for illustration only. Accessory locations may vary depending on the accessory ordered.
* Note: Handrail shown on rear wall for illustration only. Accessory locations may vary depending on the accessory ordered.
* Note: Handrail shown on rear wall for illustration only. Accessory locations may vary depending on the accessory ordered.
* Note: Handrail shown on rear wall for illustration only. Accessory locations may vary depending on the accessory ordered.
* Note: Handrail shown on rear wall for illustration only. Accessory locations may vary depending on the accessory ordered.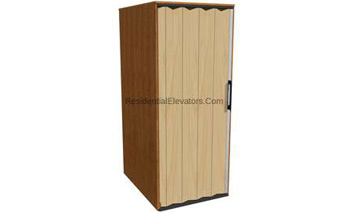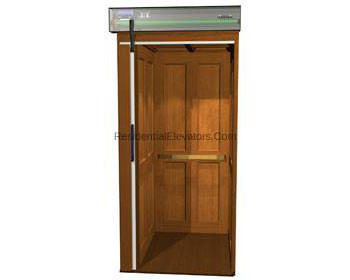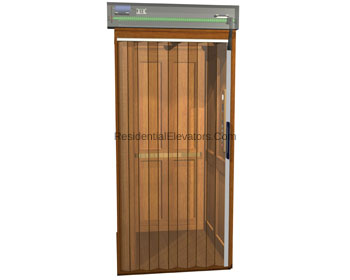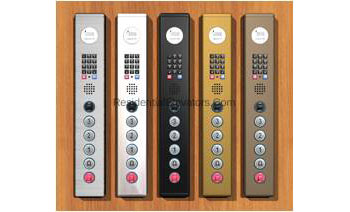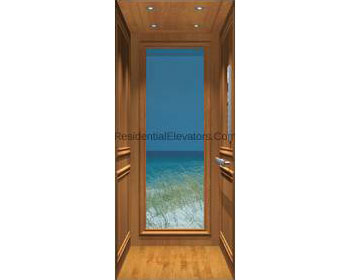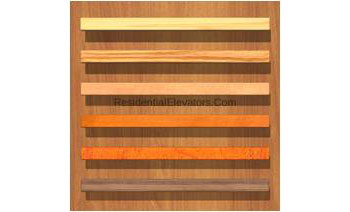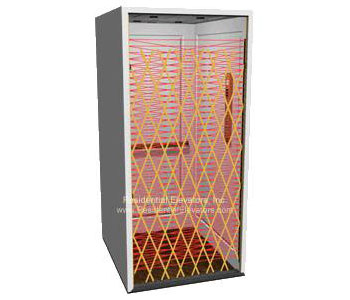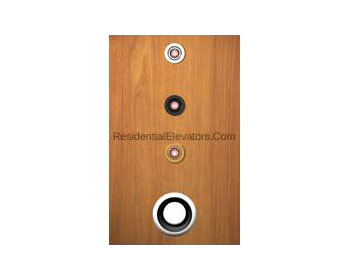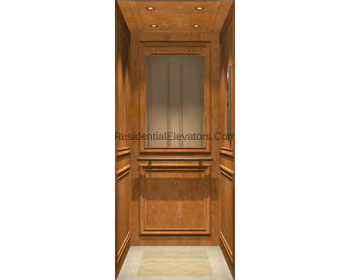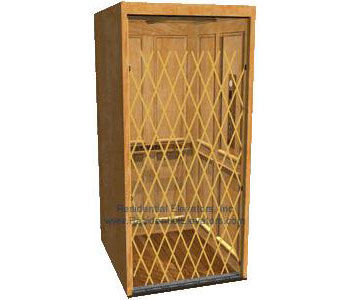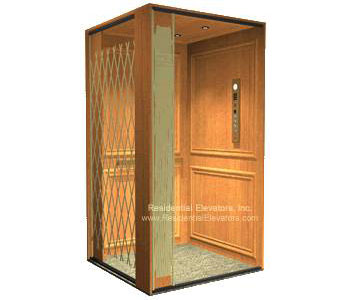 Minwax® Wood Finish™
A rich, penetrating, oil-based stain, Minwax® Wood Finish™ Stain is available in 20 wood tone colors and can be used to enhance any bare or stripped wood surface.
The colors shown are for reference purposes only.
They have been reproduced using digital production techniques.
Always test stain on a hidden area of the wood to verify desired color



















8 Foot Cab Height
Over Size Cab
Remote Diagnostics
Automatic Homing Feature
Automatic Lowering Feature
Automatic Lighting
Surge Protector
Call Send Feature
Key Car and Hall Stations
Many Others