Access will work hand in hand with you, your VA counselor and your care givers to ensure you have the right solution for your specific needs. Access proudly works with:
Special Adaptive Housing Grants

HISA Grants

Prosthetics Department Counselors

VA Rehabilitation nurses and doctors
We service all WI, IL and Northern Indiana Veterans Administrations. Additionally, Access partners with leading manufacturers on VA FSS pricing to ensure you are not only getting the best service available, but the right equipment at the best pricing.
National Association of American Veterans™
Our vision is to serve as a comprehensive nonprofit organization that values the honorable and selfness service of our nation's service members and disabled veterans.
Our mission is to assist service members and disabled veterans and their dependents, particularly severely wounded warriors and single-parent service members and veterans, by helping access their benefits; improving communication and coordination with VA: and collaborating with the VA and other veterans groups, health agencies, medical professional organizations, educational organizations, and the public in support of veterans, their families, and military caregivers.
Address: National Association of American Veterans, Inc. 1725 I Street, NW Suite 300, Washington, DC 20006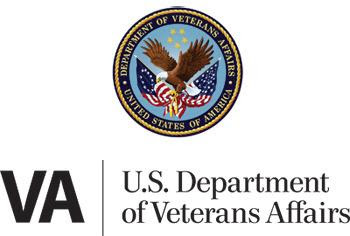 Access Elevator Does Specially Adapted Housing (SAH) Projects!
Access Elevator Inc. has been a trusted contractor for VA Specially Adapted Housing Grant Projects for veterans since 1990.
We work directly with the veteran grant recipient and the VA to assess the needs and wants of the veteran to determine the best plan of action for the project. We are able to provide many modifications including residential elevator installations, complete home additions, ramps, bathroom remodels, roll-in showers, kitchens, new flooring, windows and doors, generator installations, concrete installation, and more. Access can make just about anything happen! We understand and are capable of installing all modifications required by the VA as well as additional modifications to help our veterans' dreams come alive!
You will have the opportunity to work with our dedicated VA Grant Specialist who can help to guide you along in the SAH process. A team of staff will also be available throughout the project to answer any questions or provide insight into the project's progression. Access Elevator, Inc. is a fully licensed General Contractor as well as a licensed Elevator Contractor (a rarity for accessibility companies in the Midwest!). We will pull all the appropriate permits required by your city or township to ensure your project is completed properly. Always remember to ask your contractor if they are capable of pulling permits for your project! If a contractor declines to do this, it is a red flag and indicates they have not followed through with their licensure! Access works with architects experienced in accessibility to provide stamped drawings for VA approval.
We really are the all-around Specially Adapted Housing Specialists. Please reach out today for a free evaluation of your SAH project! We are happy to provide guidance in any way we can!
Paralyzed Veterans of America, PVA
The PVA is a congressionally chartered veterans service organization founded in 1946, has developed a unique expertise on a wide variety of issues involving the special needs of our members – veterans of the armed forces who have experienced spinal cord injury or dysfunction.
Address: 801 Eighteenth Street, NW. Washington, DC 20006-3517
Veterans Of Foreign Wars, VFW
The mission of the VFW is to support programs to increase awareness of the sacrifices of America's veterans; promote citizenship education, volunteerism and positive youth programs; and facilitate medical, rehabilitative, educational and employment services and needs for veterans and their families.
Address: National Headquarters, 406 West 34th Street, Kansas City, MO 64111
Veterans Benefits Administration
The Veterans Affairs vision is to provide veterans the world-class benefits and services they have earned – and to do so by adhering to the highest standards of compassion, commitment, excellence, professionalism, integrity, accountability, and stewardship. The VA operates hundreds of medical facilities, issues millions of checks for education, disability and pensions, and supervises more than 125 national cemeteries. With more than 275,000 employees (as of September 2008), VA is America's second largest federal agency. When eligible dependents and survivors are included, approximately 63 million people – about one-quarter of the nation's population – are eligible for VA benefits and services.
Address: US Department of Veterans Affairs, Washington, DC 20420
Housing Benefits for Veterans
The Department of Veterans Affairs and various nonprofits can provide housing benefits to qualifying veterans and their families. From a mortgage guaranty program to housing grants, foreclosure prevention and state assistance, make sure you explore all the avenues of assistance.