Whether due to aging, accident, or illness, trying to navigate even one or two steps when you're losing your mobility is often difficult; trying to climb an entire set of stairs can be next to impossible. Making your home more comfortable for family members can offer significant benefits for everyone living in your home. Access Elevator has the best American-made stairlifts in Bruno stairlifts, and has the right one for any application for your home, whether indoors or outdoors. When you start to have more issues navigating your stairs, don't wait to find out about the best stairlifts available in Milwaukee, Appleton, and surrounding areas. Give Access Elevator a call to learn what is available for you and to have one of their experienced team members come out to your home for an evaluation.
Three Options for Any Situation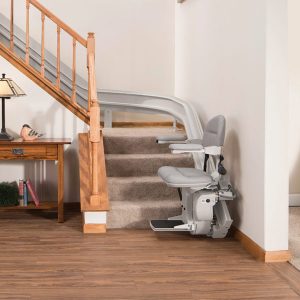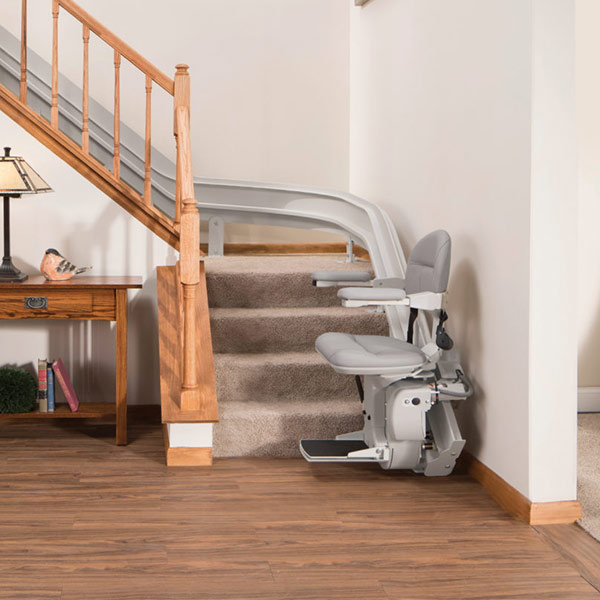 Bruno features three different stairlifts in their American-made line-up, and these provide a wide array of features that will fit any need and budget. The Elite Stair Lift is Bruno's top-of-the-line straight stairway lift. This stairlift features a larger seat pad compared to the Elan as well as a larger footrest. This stairlift also is able to charge anywhere on the rail versus at the top or bottom of the rail, ensuring that the battery is always charged and the stairlift is ready to use, even when the power goes out.
The Elan Stair Lift provides up to a 300-pound capacity. This stairlift is the most popular model in their straight stairway lift options and is compact enough to allow the stairs to continue to be used in their normal manner. This model also features the option of having a folding rail at the bottom of the stair in case you have a narrow hallway or a doorway at the bottom of the stairs. The seat can also feature a swivel to allow for easier exiting at the top of the stairway.
There is also the Elite Curved Stair Lift which is designed for stairs that change directions before they reach the next level of your home. This luxury stairlift provides the option to park the lift either at the bottom or the top of the run and features a wireless call/send control. No longer will you need to be afraid of your stairs and any potential accidents.
Don't Ignore Troubles with Stairs
Bruno stairlifts are designed to allow you the freedom to continue living in the home you love while providing a safe way to use your stairs. Access Elevator can help show you how adding a stairlift to your Milwaukee, Appleton, or surrounding area home can make a world of difference.