Wheelchair vans are a major transportation benefit for those in wheelchairs. They offer an extension of our freedoms, allowing us to go where we want when we want. Being in a wheelchair is no different, and being able to drive yourself to appointments, grocery shopping, or anywhere else in Milwaukee provides a feeling of normalcy that we all want and deserve. Whether they are passengers or drivers, wheelchair vans have positively changed how they get around. Wheelchair vans typically come in one of two styles for entry points: either through the back of the van or through the side of the van, depending on whether the wheelchair occupant is the passenger or the driver.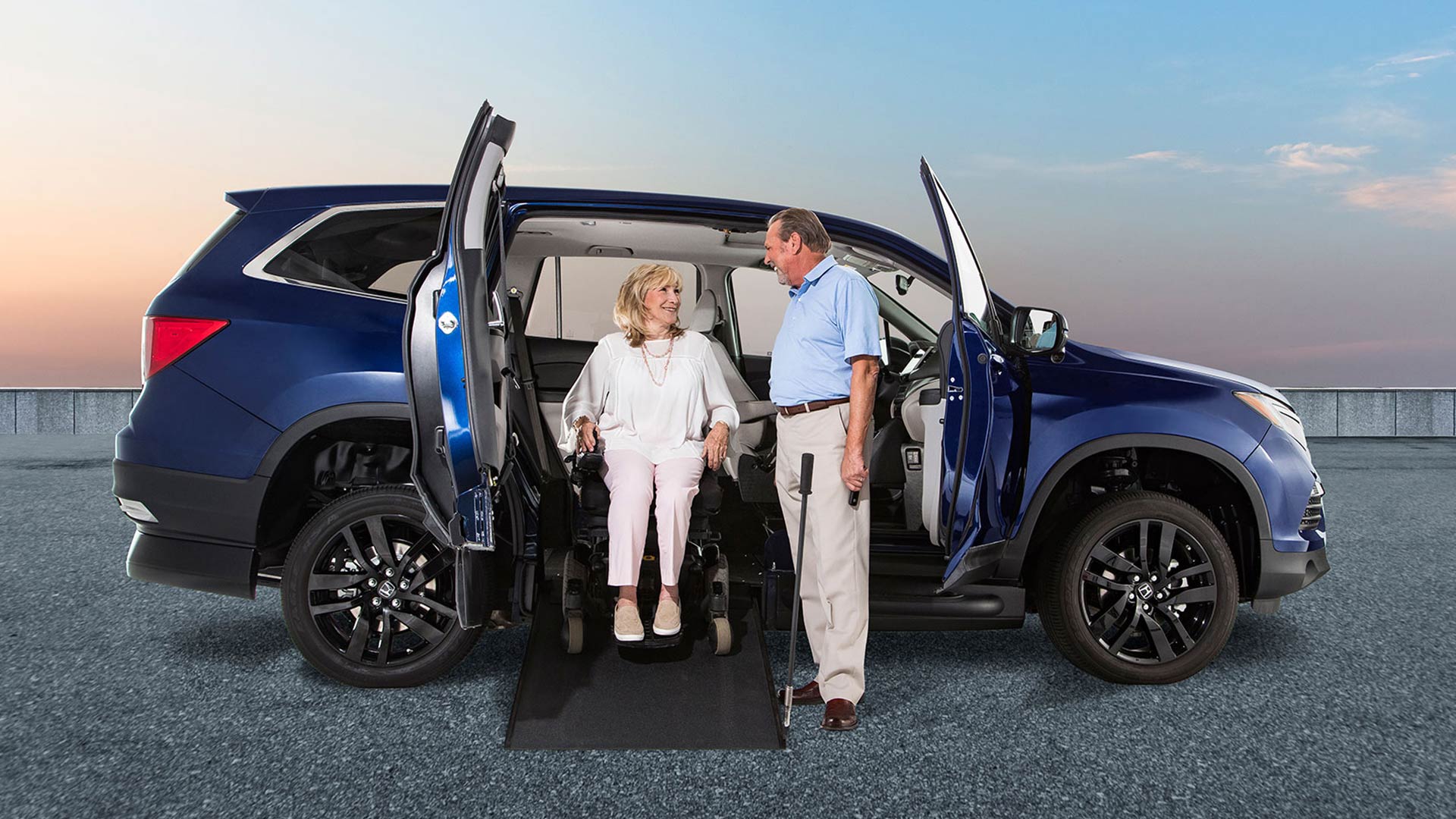 Side Entry Vans
Side entry wheelchair vans are typically made for people in wheelchairs who have modified the van to be able to drive in Appleton with hand controls. For side entry wheelchair vans, the floor is typically lowered from the rear seats forward to the firewall of the vehicle. This allows for ramps to have the appropriate 6:1 ramp angle (or better) to allow ease of access to the vehicle. Additionally, once the person in the wheelchair is in the vehicle, the extra space allows for them to navigate into the right driving position. Side entry wheelchair vans can also have the side entry on the passenger side, allowing the wheelchair occupant to sit in the front of the vehicle while another person drives.
Rear Entry Vans
Wheelchair vans that have a rear entry are typically used for NEMT, or Non-Emergency Medical Transport. The reason for this is that rear entry provides the easiest way to enter and exit the vehicle and transport people in wheelchairs. They are typically converted with a manual ramp, whereas a side entry wheelchair van is often converted with an automatic ramp. Rear entry wheelchair vans in Appleton are the least costly to convert and maintain most closely the characteristics of the original, unconverted vehicle.
Wheelchair Vans Need A Full-Service Department As Well
Being an authorized VMI dealer also means that Access Mobility Vans also services what they sell. What does this mean for you? It means that you don't have to go to a different Milwaukee location when things start acting odd in your vehicle. Maybe your lift isn't operating like it should, or your wheelchair ramp has issues. No matter what it is, Access Mobility Vans has the team to help correct it. And just like regular maintenance you do to your vehicle, the extra equipment on your vehicle can use regular maintenance and inspection as well.