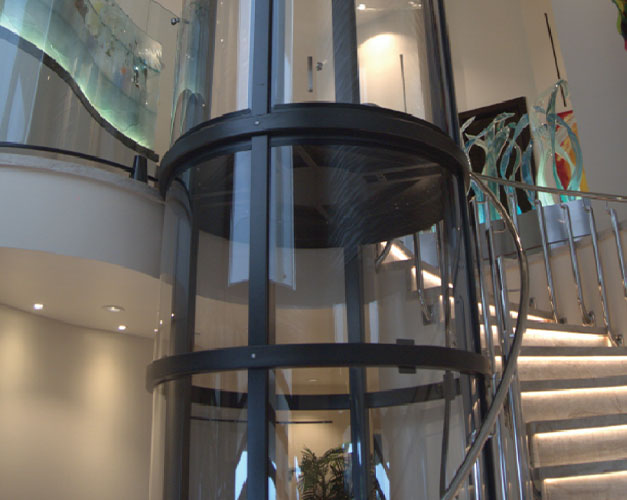 Savaria Vuelift Elevators
Change your perception of what a home elevator can be. The Savaria Vuelift takes the elevator out of the dark and into the light as the focal point of your home. A stand-alone solution that does not require a hoistway to be constructed, Vuelift ascends elegantly within existing architecture, making it an ideal choice for renovations.
Or, allow Vuelift to inspire the design of your new residence. In any scenario, Vuelift is an elegant way to achieve peace of mind without compromising style – your investment in beauty and convenience for today also ensures mobility and independence for the future.
Video Review
Product Features
Technical Specifications
Documents and Resources
Drawings