Home Elevators, LU/LA Elevators, and Savaria Home Elevators in Glenview, IL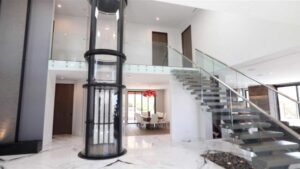 Home elevators have been around for many years, but only recently have they been gaining in popularity for a variety of reasons. Home elevators located in Glenview, IL, homes help those homes command a premium when sold due to the fact that they have an elevator in them. Why would you want to have an elevator in your home? If you are elderly and have trouble using the stairs, a home elevator would make things much safer, especially when bringing items up and down levels in the home. People who are on crutches or in wheelchairs will also love the freedom that a home elevator
brings to them. Contact the experts at Access Elevator to learn more
about home elevators.
Savaria Home Elevators in Glenview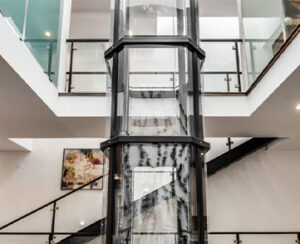 Savaria home elevators offer a number of different models that will suit a wide variety of homes and settings. You can have the inside of your elevator match the décor of your home, and many models offer a number of stops for the elevator to accommodate multiple levels in your home. But why have a home elevator in your home? Perhaps one of the more obvious reasons is for elderly people who want to remain in their home while continuing to access all levels of that home. Home elevators make it much easier for them to stay where they are most comfortable and provides safety and security that the rest of the family can rely on.
LU/LA Elevators for Glenview Businesses
Even businesses can get in on the elevator action. Low-rise buildings often were constructed without an elevator, but today elevators can be retrofitted into these low-rise commercial buildings without having to tear apart much of the existing structure. The available limited use/limited application or LU/LA elevators are perfect for these structures and offer many of the same options that full-sized commercial elevators offer as well. From homes to small businesses, having an elevator can enhance your home or business.
The entire Northfield Township originally was known as the town of Northfield. There were different names for various areas within the community. The Post Office demanded that an official name be selected, whereupon a special meeting of the villagers was called. Various names were suggested such as Rugenville, Glenvarr, Glendale, Glengrove, Glen Hollow, Oak View, and Glenview. The name Glenview won the majority vote on May 7, 1895. The village was incorporated in 1899. Much of the Glenview area remained farmland but after World War II, developers such as Tom Sullivan began to give the township its current suburban appearance.