Many people think that having an elevator in your home is just a dream or a fancy luxury that really doesn't make much of a difference. The truth is that home elevators for homes in Hinsdale, Glenview, Chicago, Chicagoland, Appleton, Lake Forest, and the surrounding areas are very affordable. Not only that, but they can transform your idea of what you will do in your later years. You can enjoy the freedom to access every part of your house without the worry of having to move. Choose the home design of your dreams without any limitations or stay in the house you've made a home forever. Speak with the experienced team at Access Elevator today about adding a home elevator to your home.
Things To Consider with Your Home Elevators
When you are looking to add a home elevator to your home, there are several things that you'll need to consider. First among these items is the travel distance that the elevator must navigate. Along with the travel distance is the number of stops you want. If you have a basement plus a couple of levels above that, you will likely want 3 stops to your elevator, one for each floor. Depending on the layout of your home's floors, you may need to have multiple entrance/exit doors to the elevator carriage. Finally, you will be able to pick out the interior finishes of the elevator carriage to match your home's décor the best. With these and other decisions to be made, your home elevator will be customized for your needs and your home.
Benefits of Adding a Home Elevator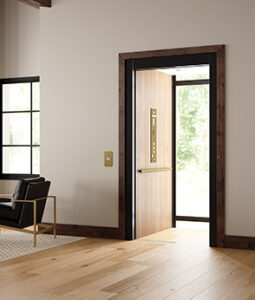 There are several benefits that you could see when you add a home elevator to your house. One aspect that many often overlook is the fact that your home's value could increase. Having an elevator already installed in your house means future buyers will be able to live in the home longer should they choose to as they age, or to have the ability to still use all levels of the home if recovering from an accident, surgery, or other ailments. Your home suddenly becomes very attractive because of the accessibility factor.
Your home elevator can be used for moving items as well as people, so it has more uses than just a people mover. They also allow you to age in place, rather than being forced to move to a different home where stairs are minimal or nonexistent. Elevators are safe and convenient for all ages, and they also enhance the safety of your Hinsdale, Glenview, Chicago, Chicagoland, Appleton, Lake Forest, or surrounding area home because you are providing an alternative to stairs, which can be tricky to negotiate for a number of different people or reasons. Give Access Elevator a call today to learn more about home elevators.