Travel is an activity that is enjoyable and provides untold opportunities to learn and grow unless you are in a wheelchair in Racine, Lake Geneva, Green Bay, Kenosha, Milwaukee, Appleton, and the surrounding areas. Using a wheelchair from time to time can make travel difficult unless you use an electric travel wheelchair from Access Elevator. With our models of electric travel wheelchairs, you no longer need to worry about cumbersome devices that are heavy, nor do you need to restrict your travel plans or what you do once you get there. These electric travel wheelchairs have a great range that will allow you to go where and when you want. Contact us today to learn more about these great options for your electric travel wheelchair.
WHILL Model F Power Chair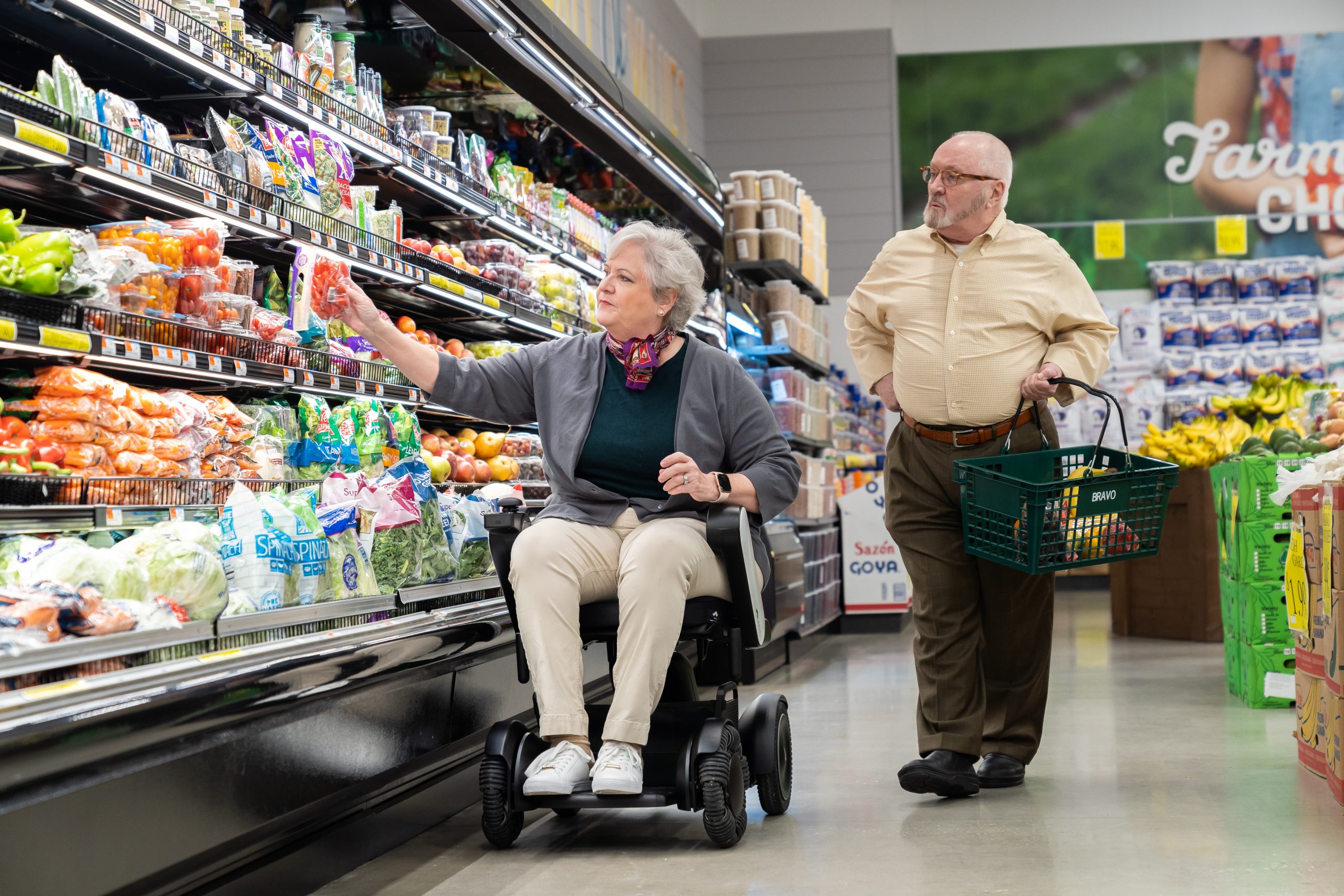 Years ago, the electric wheelchairs and scooters that were available were heavy and cumbersome to use and move around. With the technological advances and different materials used for batteries, this new wave of electric travel wheelchairs, like the WHILL Model F, are lighter and easier to use. The Model F weighs less than 60 pounds, which makes it one of the lightest electric travel wheelchairs available. It also folds up for easy storage as well as for travel.
This model also has an impressive range of more than 12 miles on a single charge of the battery. This means that you have the freedom to go wherever you want. With the Model F being approved for air travel, you can travel anywhere that you desire and be confident that you will be able to see what you want to see with this compact electric travel wheelchair.
WHILL Model C2 Power Chair
The other electric travel wheelchair that we offer is the WHILL Model C2. This model is a bit larger and offers some extra weight capacity from this more robust design. This model still boasts a range of 11 miles with a top speed of five miles per hour. This model is also air travel certified allowing you to travel when and where you want. It has an obstacle clearance of two inches as well so getting around on different terrain types will be no problem.
With our electric travel wheelchairs, it won't matter if you are just traveling around Racine, Lake Geneva, Green Bay, Kenosha, Milwaukee, Appleton, and the surrounding areas, or if you are traveling around the country. Our team at Access Elevator can help you decide which of these lightweight electric travel wheelchairs will work best for you, all you need to do is contact us or stop in at one of our showrooms.