There are a variety of options when it comes to getting around if walking is becoming an issue. At Access Elevator we now have two great options of premium mobility scooters that are perfect for getting around in Green Bay, Milwaukee, Appleton, Neenah, Kenosha, and surrounding areas. One of those options is a WHILL power chair to provide a means of getting around town and home. The other option is a TrackMaster wheelchair that makes taking advantage of the outdoors as easy as going down the sidewalk. Contact us today to learn all about the different models for both premium mobility scooters.
Tackle The Outdoors With TrackMaster Wheelchairs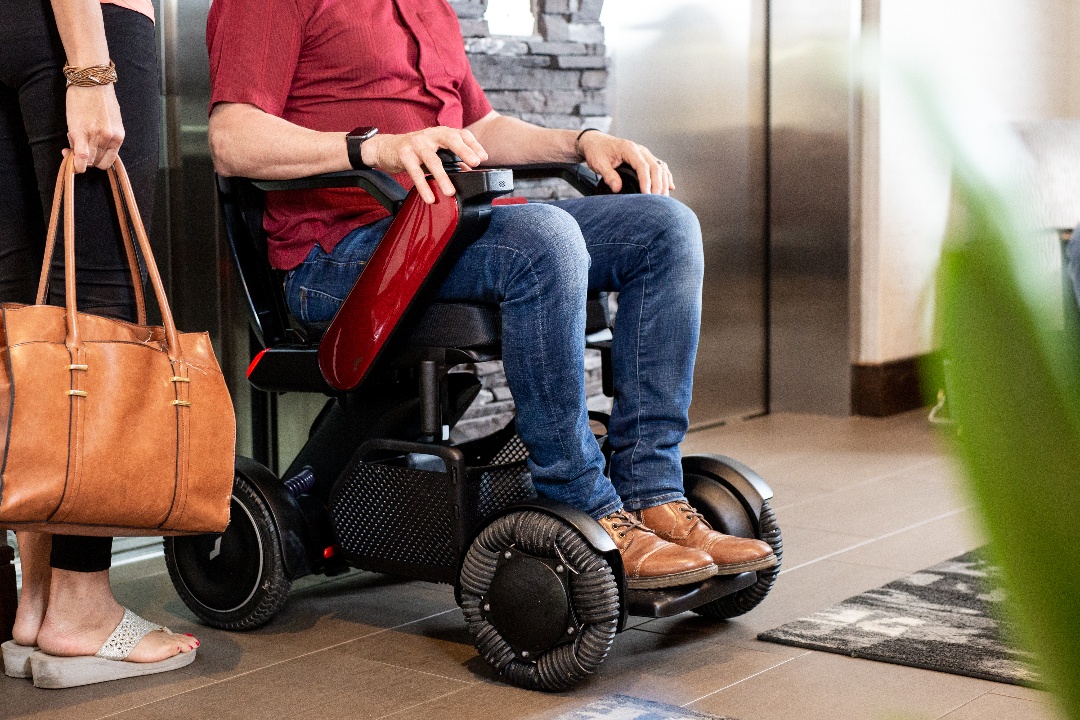 As anyone who has used a wheelchair for any length of time knows, going from hard surfaces is fraught with issues, most around maintaining forward momentum. And forget turning, as that just risks tipping over. But with the TrackMaster wheelchairs, those aren't concerns any longer. With tank tracks instead of wheels, and good clearance, these mobility scooters can take on the outdoors and open up countless opportunities.
While the TrackMaster wheelchairs can be used indoors, it is in the outdoors that these machines really shine. Soft ground, small branches, and other obstacles no longer prevent you from enjoying all that the outdoors offers you. Whether you hunt, fish, or hike, these TrackMaster mobility scooters will allow you to get out into the field again.
Go When And Where You Like
Sometimes we don't necessarily need a wheelchair to get around, but longer distances become a challenge. This is where the WHILL power chairs are perfect to help you get around with your friends and family, without having to deal with a heavy, clunky mobility scooter. Both models fold up for easy storage as well as transport, whether that's in a vehicle or at an airport.
Now you can go shopping and take the time you want to find just the right item. Or you can head out to dinner with friends, or just take a ride around the neighborhood. The compact size of the WHILL power chairs mean that you can easily turn around in hallways and elevators, making them easy to use both indoors and outdoors.
Contact the team at Access Elevator today to learn more about the premium mobility scooters that we offer in Green Bay, Milwaukee, Appleton, Neenah, Kenosha, and surrounding areas. Enjoy life by doing the things that you want to do and take part in life on your terms. Contact us today to learn more.