Residential Dumbwaiters from ACCESS Elevator serving Wisconsin, Illinois and Indiana, and Surrounding Areas of Chicago, Roselle, IL, Madison, Appleton, Wausau, and Milwaukee, WI
Give yourself and your loved ones the gift of safety with a residential dumbwaiter. One fifth of all falls will result in serious injury and most falls happen in the home. Having the reliable use of a dumbwaiter to carry laundry, packages, groceries and more can cut down on impairments and ensure additional safety in the home.
Carrying items up and down stairs can be hazardous in multiple ways beyond falls. Stability can be compromised with vision obstruction and off-balance weighted items. Heavy items can cause back strains. Sudden slips can stress joints and muscles.
Dumbwaiter Sales, Installation and Service Throughout SE Wisconsin, Northern Illinois and NW Indiana
No more wrestling with heavy loads of laundry, bags of groceries, and other hard-to-carry items! Dumbwaiters are great moving goods and supplies in your multi-storied home and is now fast and easy. After a few days of using it, you'll wonder how you ever lived without a dumbwaiter.
We Proudly carry these premium brands: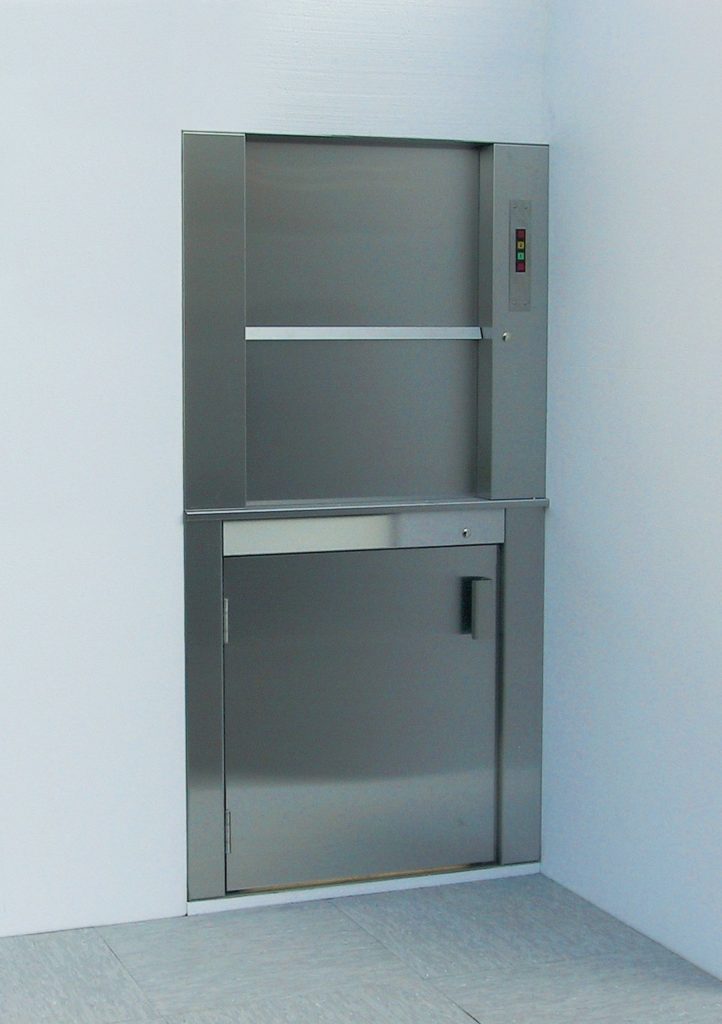 Once ACCESS Elevator customers install residential dumbwaiters, they are amazed at how much life is easier. No more saying something is hassle because of the efforts in transporting
Transporting cleaning supplies
Carrying firewood or other seasonal items
Additional opportunities to continue holiday decorating
Move suitcases
Help children transport heavy items or clean
Move fragile items
Installation of residential dumbwaiters is on the rise for multiple reasons. Dumbwaiters take up less space and energy than elevators with similar lifetimes and warranties. Residential dumbwaiters can also be added into the plans for a new house. ACCESS Elevator can help with adding a residential dumbwaiter to your plans for your new house construction.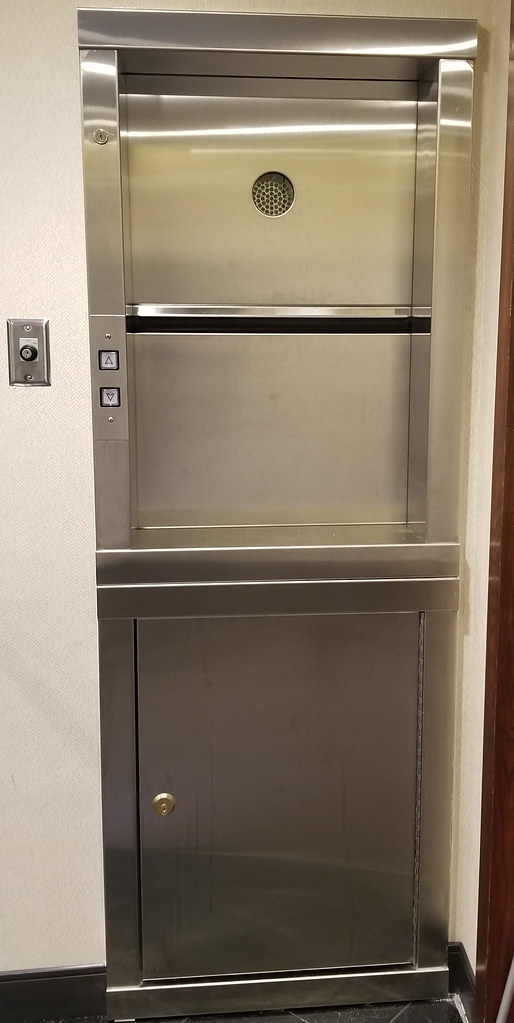 The Cable-Waiter™ Residential Dumbwaiters
Available in wood, steel, and stainless steel cars, this unit powers up and down a robust 50 or 100-pound net load. A roll top gate and shelf are standard on the wood car version (CRT). Metal cars offer steel shelves and a bi-parting gate. Safety is assured with standard slack cable monitoring device, car safeties, top final limit switches, and UL® /cUL® certified controllers.
Travel – Up to 50 ft.
Stops – Up to 6 stops
Nominal Speed – 30 feet per minute
Overhead – 8″ minimum, 1′-6″ recommended above top of car (additional overhead required for car gates or overhead machine configurations)
Guide Rails – Heavy gauge steel angles.
Electric Supply – 115 volts, 15 amp single phase.
Brake – Electrically released and spring applied
Controls – Momentary contact call/send push buttons at each landing.
Hoistway Door Interlocks – Required at each landing
Emergency Lowering – Manual hand crank
Additional Options – are available, for details contact your local dealer
Dumbwaiters can easily be installed in convenient locations as well as be designed to match with surrounding areas. For example, for residential dumbwaiters installed in kitchens, optional doors can be created to match surrounding cabinets.  Similar doors can be created in other rooms around the house that match current aesthetics.
Waupaca Elevator Company, Inc. will build a dumbwaiter to meet your specific needs for form and function. Waupaca dumbwaiters are available in sizes up to 500 lbs with various features. Contact ACCESS Elevator get started on your free, no-obligation estimate throughout the Wisconsin, Illinois and Indiana area. ACCESS Elevator will find you the right residential dumbwaiter for your house through the trusted suppliers Waupaca, Butler Mobility Products and Matot Commercial Grade Lift Solutions.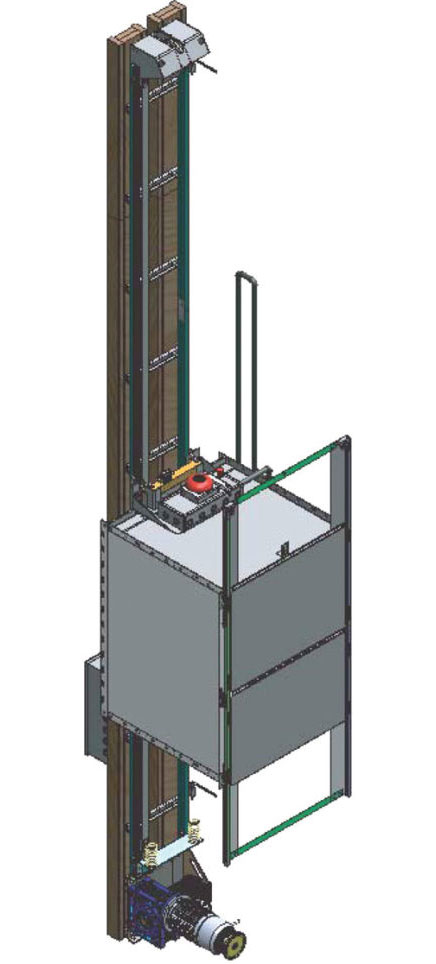 ACCESS Elevator offers Waupaca Residential Dumwaiters
Our residential dumbwaiters are available in powder-coated steel, or stainless steel cars. These units have the lift capacity of 100 or 200-pound net loads. They include a roll top gate (standard) or you can upgrade to a metal bi-part gate. A removeable & adjustable metal shelf is also available. Safety is assured with standard slack cable monitoring device, car safeties, top final-limit switches, and UL® /cUL® certified controllers.
The dumbwaiter excels at transporting everything from delicate items, foods, files or laundry from floor to floor, to heavy items such as groceries, firewood in a residential application. Custom car sizes allow Waupaca to build dumbwaiters to meet your specific lift needs.
Standard Options:
Car Safety
Slack Cable Device
Top Final Limit Switch
UL Certified Controller
Call-Send Stations
100 lb or 200 lb Capacity
Welded Steel
Car Gates
Options:
Car Shelves
Car Light
"Car Here" Indicator
"In Use" Indicator
Stainless Steel
Access Door
Hoistway Doors
Applications
Groceries/Packages
Laundry
Household supplies
Trash/Garbage
Office Files/ Records