You may have heard of a LU/LA elevator, and that term stands for limited use/limited application. These operate very much like the traditional elevators that we are all familiar with in that they travel vertically, but as the name implies, they have a limited use or a limited application. All that this means is that they are meant for in-home use, and Access Elevator has the right home elevators for your Milwaukee, Appleton, and surrounding area home. Call them today to learn more about all the options available.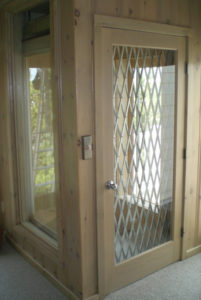 What Makes Them Unique
As we mentioned, LU/LA stands for limited use/limited application, and really defines the elevator as an in-home elevator. These elevators are designed to be added where a traditional elevator just would not be practical to install. LU/LA elevators can be fully self-contained and just need an open area in your Milwaukee or Appleton home to locate them. And just in case you think that these might be outside of building codes for homes, they are fully code compliant. While these are typically used in homes, it is possible that your business situation might allow for a LU/LA elevator to be added. Talk with the team at Access Elevator to learn more.
Benefits of Home Elevators
As you might expect, there are several benefits to installing a home elevator at your Milwaukee, Appleton, or surrounding area home. The first is most obvious in that it provides improved mobility and general functionality for those who live in the home. While a home elevator can help with moving between the floors of your home, it can also be especially useful for transporting items between floors. You may have holiday décor in your basement that you want on the main floor. An elevator can help with moving these items and not having to use the stairs.
One thing you might not realize as a benefit is the space it takes up. When you compare against a stairway, a home elevator takes up less room. And an in-home elevator will raise the value of your home as well, so when it comes time to sell the house you will see increased value because you have already taken the time to add a mobility option to the home. The elevator also adds style to your home, and they aren't just for the wealthy any longer. And finally, elevators provide security and safety with an alternative to using a stairway. All these benefits are why you should call Access Elevator to learn more about installing a LU/LA elevator in your home or business.