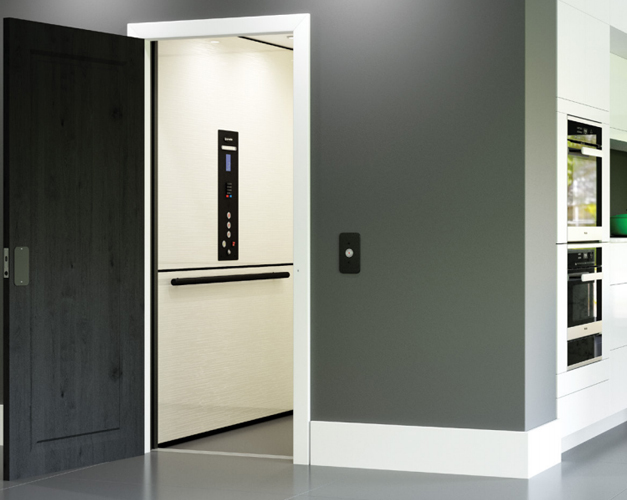 Savaria Infinity Luxury Home Elevator
The Infinity luxury home elevator provides a smooth and quiet ride thanks to its precision hydraulic drive system. With gradual acceleration and deceleration, your ride starts and stops smoothly, automatically leveling at each landing. For superior convenience and a modern appearance, add Savaria automatic slim doors.
Choose up to 6 stops and configure openings to suit your home. A standard unit comes in your choice of melamine walls. Savaria also offers a selection of wood veneer finishes as well as finely crafted hardwoods such as raised cherry panels. You can also have your Savaria elevator finished on site by your own contractor to match your current home finishes.
Video Review
Product Features
Technical Specifications
Documents and Resources
Drawings
Video Review
Product Features
Technical Specifications
Documents and Resources
Drawings