Home Elevators, Savaria Home Elevators, LULA Elevators in Barrington, IL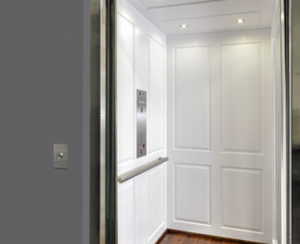 No matter if you're looking for LULA elevators, Savaria home elevators, or any other type of mobility assistance solution for your home, business, commercial location, or church, Access Elevator can help you. We have helped many people find the correct answer they needed throughout the Chicago area, including Barrington. When you have as much experience as we do, a suitable mobility device can be found for any location regardless of use, code compliance needs, available space, and more. In fact, we are even specialized dealers for many manufacturers, including Savaria home elevators.
Savaria Home Elevators for Barrington, IL Homes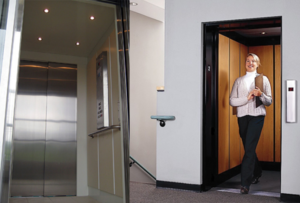 Savaria home elevators are an excellent option for many different styles of homes. We've had customers decide on an option from Savaria home elevators because of the various features and functionality Savaria home elevators offer. One of these features is the many different styles of finishes and colors. Another is that Savaria home elevators can have up to six stops which can be very helpful in townhomes or homes with many floors. Here are some of the other features of Savaria home elevators:
Entry options of a manual gate, automatic door, or 2-speed metal doors
Interior finished including hardwood, veneer, or melamine
Smooth and comfortable ride provided by a hydraulic system
Extra weight capacity up to 1400 lbs
Up to six stops depending on housing design
Different construction and budget options
Savaria home elevators in Barrington can also be a feature that is included in the design for new construction. We have worked with many architects to incorporate Savaria home elevators into a seamless and esthetically pleasing design.
Limited Use, Limited Application Elevators, LULA in Barrington
A LULA elevator is like a traditional elevator but doesn't have the exact structural requirements conventional elevators have. A standard passenger elevator needs more space and structural integrity than LULA elevators. This is what makes LULA elevators perfect for low occupancy/low rise buildings. It is also an option for when a facility wants to be ADA compliant, and space is limited.
While you may be thinking of the clunky elevators added to stairwell centers after a building was built, LULA elevators are quiet and have an esthetically pleasing design. They offer an exceptional fit and finish, full code compliance, rugged components, quiet, reliable operation, excellent durability, and superior appearance. If you feel you would like to know more about LULA elevators in Barrington, please contact us for your no-obligation estimate and consultation.
Home Elevators in Barrington, IL
Barrington is an affluent neighborhood and considered a northwest suburb of Chicago. The suburb is small – only 10,000 and contains different wetlands, forest preserves, parks, and horse trails