Home Elevators, LU/LA Elevators, and Savaria Home Elevators in Hinsdale, IL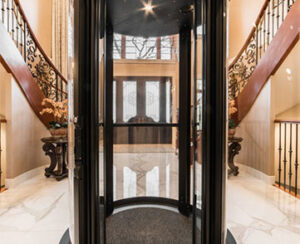 When homes are constructed, there is often only so much land to build on. In order to get more room in a home, instead of building out, they build up. That typically means that a set of stairs is needed to get from one floor to another. But what about adding a home elevator to your Hinsdale, IL, home in addition to a set of stairs? Think that would be too expensive? You should talk with the team at Access Elevator who can provide information about the different home elevators that are available and show you just how affordable they can be. Whether you are ready today to have a home elevator installed, or you just want to know what options might be available for your home, contact Access Elevator today.
Savaria Home Elevators in Hinsdale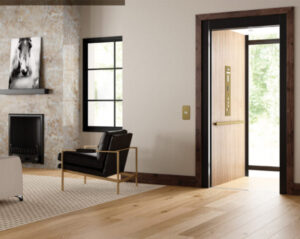 One of the best and most well-known brands for home elevators is Savaria. They make several different models of home elevators that would work well for your home and situation. But why have a home elevator in your home? Perhaps one of the more obvious reasons is for elderly people who want to remain in their home while continuing to access all levels of that home. Home elevators make it much easier for them to stay where they are most comfortable and provides safety and security that the rest of the family can rely on.
LU/LA Elevators for Hinsdale Businesses
If you have a commercial building in Hinsdale, you have probably looked at the limited use/limited application or LU/LA elevators that are out there. The home elevators that Access Elevator represents include elevators that operate like a full commercial elevator but in a compact design that doesn't break the bank. From homes to small businesses, having an elevator can enhance your home or business.
Hinsdale's downtown area is a National Register Historic District. The downtown area is located in the center of town and is remarkably little changed considering the many teardowns that have occurred in town. The village has restaurants, different types of shops, and various services, as well as the train station. The Robbins Park district just east of downtown between Garfield Street and County Line Road, as well as between Hinsdale Avenue and 9th Street, is a National Register Historic District as well. The district includes two of Hinsdale's seven buildings individually listed on the National Register of Historic Places, as well as seven of seventeen Hinsdale Historic Landmarks.