Home Elevators in Chicagoland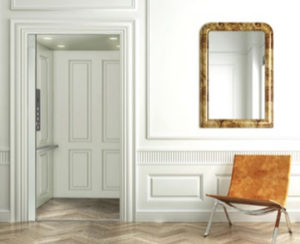 Do you or does someone in your family have a mobility issue that makes it difficult to climb the stairs in your Chicagoland home? Are you debating whether or not to move to a one-level home rather than navigating your stairway or installing a stairlift?
Reclaim your independence and stay in the home you love by installing a home elevator. A sleek and efficient alternative to a wheelchair lift, a home elevator offers you a safe and efficient way to navigate the floors of any multi-story home. Call the experts at Access Elevator to learn more about the variety of lifting systems available for home installation.
Types of Home Elevators in Chicagoland
High-quality residential elevators, also known as limited use/limited application (LULA) elevators, are fast, safe, quiet, and surprisingly affordable. Even better, home elevator lifts can be customized to meet your individual needs and complement your home's decor.
Access Elevator offers four home elevator options by Savaria. When choosing the best model for you, you should consider the travel distance required (i.e., how many stops you will need), the frequency of use, and, of course, your budget.
Three of the Savaria models utilize traditional hoisting technology to carry passengers up and down. The most modest, budget-friendly option is the Telecab model, which takes you back and forth between two floors by way of a cut-out in the floor. Additionally, the commercial-grade Orion elevator can be installed for residential use.
Once you select your elevator system, you can customize several other components for your new lift from our list of options, including features such as:
The interior size of your elevator cab
The type of doors you want: manual gate, automatic, or two-speed metal doors
Interior wood finishes: hardwood, veneer, or melamine
LULA Elevators in Chicagoland 
Access Elevator is the top ADA General Contractor in Chicago and its surrounding areas. With over 30 years of experience, we provide mobility solutions for the physically challenged and handicapped population. Our elevator systems enable you to remain independent and enjoy your home and lifestyle well into retirement. Please contact us at 630-423-5030 to get started.
Chicagoland is more commonly known as the Metropolitan area of Chicago. It encompasses the city of Chicago and its suburbs. The publisher of the Chicago Tribune, Colonel Robert R. McCormick, is often credited for coining the term. It first appeared on July 27, 1926, in the Tribune's front page headline, "Chicagoland's Shrines: A Tour of Discoveries." The article depicted Chicagoland as a conglomeration of communities and attractions surrounding Chicago's city proper within a radius of 200 miles.
Today, Chicago and its surrounding metropolitan areas are home to a variety of family-friendly, world-class attractions, including: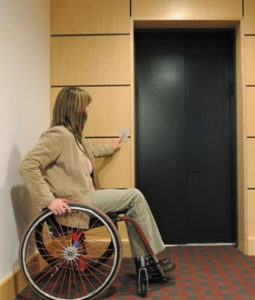 Art Institute of Chicago
Lincoln Park Zoo
Millennium Park
Museum of Science and Industry
Lakefront Trail
Chicago Riverwalk
Humboldt Park
Chicago History Museum
…and many more!
Chicagoland is the perfect blend of history and culture intertwined with spectacular natural beauty.